---
IT'S A GAS, GAS, GAS!!
MESSAGE BOARD ARCHIVES/WEEKLY ROCK POLL POST
Return to Gasx3/Poll Post Board Homepage
---
Gasland Message
---
Name: Keno
E-Mail: keno@fairpoint.net
Subject: Poll Post for the week starting Monday, Feb 1
Date: Monday, February 01, 2021
Time: 12:04:25 AM
Remote Address: 8.41.160.9
Message ID: 320853
Parent ID: 0
Thread ID: 320853

Poll Post for the week starting Monday, Feb 1
Time to get this week's Poll Post underway for our 4 weekly polls and as usual, I'll write about the Stones poll first, which enters week 1,122, as where we continue to rate their songs. For this week we ask: Rate the Rolling Stones release of the song "Ruby Tuesday", from 1 (lowest) to 10 (highest).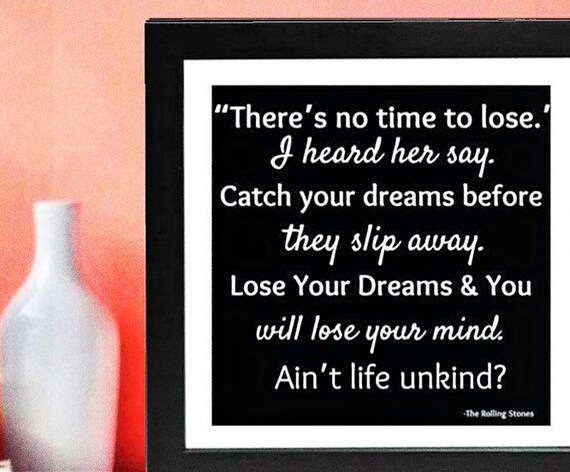 From "Ruby Tuesday" "Brian's lyrics were always so dreadful" – Mick Jagger
This week at the poll we look at another mellow Stones song to rate, and this one comes from the band's early years, that being in 1966, as we rate the tune "Ruby Tuesday". There aren't too many rock songs like this one, and when it was released (in January of 1967), there weren't any rock songs around like "Ruby Tuesday". Mainly it was because of its music, written entirely by Brian Jones, and which included a recorder, played by Jones, and used as it's main, lead instrument. The sounds that Jones got out of his recorder were unlike anything ever heard on any rock song before, and were so un-Stones, un-rock like music. Such magical notes indeed! The piano playing, also by Jones, was also different, once again so un-rock 'n roll, instead played in the way Jones' piano teacher, his mother, played the piano. Then there was a cello instead of a bass guitar on the song, played in the first studio session by Jones, then afterwards played by both Keith Richards and Bill Wyman until bassist Bill finally got the hang of playing cello and played it alone on the final studio take of the song.
So this one didn't sound like a '60s rock song at all and the truth was, it wasn't really one. Mick Jagger's lead vocals on here were perhaps his best singing to date on any song. The opening lyrics to this number were written by Jones and then the rest were written by him and Keith Richards together. Richards later noted that the lyrics were about both his and Jones' former girlfriend (no, not at the same time), Linda Keith. The song was supposed to be credited to "Jones/Richards", but their manager Andrew Loog Oldham - who around this time taught the Glimmers how to steal other people's music, won't allow the song to be published in this proper matter, and instead credited it to the usual "Jagger/Richards" writing team. This, many believed, was where the riff started to develop between Jones and the Glimmer Twins, as it wasn't the first time Jones would have music that he wrote, stolen away from him by them, and which resulted in his seeing no credit for his work. While his replacement in the band, Mick Taylor, made a lot more noise about this BS practice when it happened to him on several of the songs he wrote for the Stones, it still was a major, if more silent problem for Jones, too. As it was, after this song, Jones would slowly start to stop contributing to the Stones future sound. The Glimmer's blamed this on his drug usage, but the smart fans knew better. Why write songs for a group who's 2 leaders only stole your songs away from you?
"Ruby Tuesday" was a world-wide hit for the Stones, with it going all the way to #1 in several countries, including the U.S., while hitting #3 in the UK. The lineup for the song was: Lead Vocals: Mick Jagger; Recorder, Piano, Vocal Harmony: Brian Jones; Acoustic Guitar and Backing Vocal: Keith Richards; Cello: Bill Wyman; Drums: Charlie Watts…. Do remember if you click on the video link to this one located at the polling page, that we are not rating the video for this poll, but only the song itself. The video shown is from the old U.S. Ed Sullivan TV Show. On the song that night the Stones (Mick, Brian, and Keith) did sing live, while the studio music played, but this clip has been altered by somebody and instead today we only hear the recorded studio vocals. For this poll that works, since that's what we are rating, the studio take of the song, but still, it sucks that the live vocals were altered long after the show aired live on TV…. To rate this tune, just click on the following link: Stones Weekly Poll to cast your vote (and view the video).
Last week at the Stones poll we answered this question: Rate the Rolling Stones release of the song "Angie", from 1 (lowest) to 10 (highest).
Angie,A side single
69.3% of the voters gave this masterpiece a 10 rating. So while some Stones fans disliked this one, most clearly didn't. You can check out the full results from last week's poll, here: Stones Weekly Poll - week 1,121. Or, to see the results to this poll at the Stones newest List Page, you can visit this new page here: Stones Top Picks, List Page 3., list page 5, it includes a song standing rating list where you can check out where all of the songs rated so far have landed in the standings.
Okay, so now let's mosey on over to this week's Classic Rock Poll, where we enter week 762 of voting, and for this one, as usual, we vote in 2 different Rock Polls each week.
This week's first question asks: What was the best lead vocals sung in a song by a band's drummer
The Monkees' drummer Micky Dolenzwas also the band's main lead singer
Week 2 of 2 of polling asking questions about drummers.... or maybe week 2 of 3? More on that in a bit, but for sure this is the second week looking at rock drummers…. For this week we are looking at the best songs ever sung by drummers. You will look at the 30 songs listed in this poll and say to yourself, gosh, there's so many good songs listed here! There really are, so many that if you're like me, you'll have a hard time picking one out of the bunch! As most of us know, it's hard to keep a good hard beat on the drums and still play them great if you're also singing the song's lead vocals. Few have ever done that, and most drummers let up on their playing when they do get to sing lead. I think Rodger Taylor of Queen is the one drummer who can sing lead while not losing a beat on his drums, better than any other drummer I've seen. But while he can sing okay, too, IMO he won't be my pick in this poll, either. The thing here is, we aren't asking for the best drummer who also sings - for this question, we are asking for the best vocals sung by a drummer while still drumming at the same time for the songs listed. Now, if you feel that a person listed is a flat-out terrible drummer while a good singer, then yes, you can consider that when you go to vote, but IMO, all of the drummers listed are at least good drummers. No, a few aren't even close to being great drummers, but they still pass the test, they can drum, even if they aren't ever gonna land on everybody's greatest drummers list.
To vote in this week's first Rock Poll question, just click on here: Classic Rock Poll, and when you get to this page, choose "Poll 1" to vote in this poll.
Now a note about what I noted above about maybe this being week 2 out of 3 with drummers…. we might next week vote for the best overall singing drummer (sans songs). I'm not sure yet, maybe 3 weeks in a row asking about drummers is too much? But drumming and singing at the same time is a special thing, too, so maybe 2 weeks asking about singing drummers is okay to do? I'll think of it for a day or 2 and maybe we will and maybe we won't ask that next week.
For our second Rock Poll this week, we have the Rock Video poll, and we ask this: Rate The Mamas & The Papas' video for "Creeque Alley" (Click here for the video), from zero (lowest) to 10 (highest)
The Mamas & The Papas singing "Creeque Alley"
This video comes from TV's old Ed Sullivan Show. Written by Papa John Philips (the original "Papa John" and not that asshole who used to run that U.S. pizza joint and who stole the name). Credited to both John Phillips and his wife and fellow group member Michelle Phillips, the song was actually just written by John alone (as was the case with most of the songs that he gave his then wife credit on). It was an autobiographical song and went to #1 on the Canadian charts, to #5 in the U.S., and to #9 in the UK.
There's a lot of name dropping in this song, as it isn't just about the group, but about others who were connected to the folk-rock scene of the early 1960s, including Zal Yanovsky and John Sebastian of The Lovin' Spoonful, Roger McGuinn of The Byrds, and Barry McGuire of The New Christy Minstrels. The Night Owl Cafe, where the group played early on, located in Greenwich Village, NY, also comes up in the song, too.
Papa John never treated his bandmate Mama Cass Elliot in the proper matter and doesn't do so at all in this song, either, as more than once he writes about her being "fat". While she was very much overweight (and it would cause her sudden death at a young age), there was only 2 reasons why his well-written songs became hits, and Mama Cass was half the reason, since Cass was one of the greatest female singers in music back then, and fellow group member, Denny Doherty, was one of the best male singers around. The 2 were the lead singers in the group - they sang lead on all but 2 of the group's many songs (usually together). John, who really couldn't sing well at all, only ever sang backing vocals, other than he did sing lead on one song in the group, while his wife Michelle was really just along for the ride, since she was so beautiful indeed, a pretty face who could sing backing vocals, but who would sing lead (actually co-lead) on just one song while in the group. John ended up firing her towards the end of the group's being after he found out she was sleeping around on him. But it wasn't like he was Mr. Clean, either, as not only did he do the same thing, but even worst, he was sleeping with his own daughter (actress Mackenzie Philips) since she was still a teen, and then into her adulthood, really until the day he died. John was also a major drug dealer on the side, one of the ring leaders of a major pill supply operation on the U.S. east coast that cost many people their lives. So while a great songwriter and the only musician in the group, he was really a true lowlife. But yes, that has nothing to do with what we are rating here this week, that being the video, and song that he wrote. Besides being a pervert, John was a great songwriter and this true story that he turned into a musical story, was excellent indeed, in part once again, thanks to Papa Denny and Mama Cass who sang the main vocals to it. You can't really tell that looking at the video, it sounds like all 4 are singing equally, and all of the group's songs came off looking like this on TV, even if in the studio it was mainly the vocals of Cass and Denny that were turned up, with the Phillips' vocals turned down.
To watch and listen to, and then rate this week's Rock video, just click on this link: Classic Rock Video Poll, and when you get to this page, choose "Poll 2" to vote on this question.
Last week in the first Rock Poll we asked this question: Of the 2 drummer Rock bands, which one had the best drum sound?
The Allman Brothers Bandwas one band well known for their 2-drummer lineup, both while playing live and while recording songs in the studio
I guess we shouldn't be surprised that The Allman Brothers Band won this poll, even if by a smaller margin then I was expecting to see. But they did seem to use the 2-drummer setup the best, too.
You can check out the full, final results from this poll to see where the other 2 drummer bands ended up by clicking on the following link: Classic Rock Poll, week 761, Poll 1. Or, to see the Top 10 (well, 11, there was a big tie for the last spot) results from this poll at the list page, just click on here)
Last week at our Rock Video poll, we asked this: Rate The Kinks' video for "All Day and All of the Night" (Click here for the video)
Ray, left, Dave, in the middle, along with their younger sister back when they were just boys
The top rating for this one was a "10", as it should have been, taking in a whopping 57.8% of the vote. You can click on the following link to see the full, final results from this one: Classic Rock Poll, week 761, Video Poll. Or, to see where in the updated Video standings this one lands, just go here: Rock Video Standings list page. The standings can be found at the very top of the page.
Finally, let's look at our Beatles Poll question for this week, as we enter poll week 513 and ask: Rate The Beatles' video for "Love Me Do" (Click here for the video), from zero (lowest) to 10 (highest)
"Love Me Do" , 2 of the 3 drummers used on the 3 versions of the song, Pete Best and Andy White
"Love Me Do" was the debut UK single put out by the Beatles in 1962. Yes, it's the record that started everything. While most of the lyrics were written by Paul, the music was written by both he and John together, way back in 1958, when they were both still in their teens. While the song was a Top 20 hit in the UK upon its release (at #17), it went all the way to #1 in the U.S. (but not released until '64 in the States). It was the fourth of six songs by the Beatles to hit number one in a one-year period; which to this day is an all-time record for the US charts.
This song was recorded 3 different times in the very early days of the band, with the original band (sans Stu) playing on it. But that recording wasn't ever released, not until Anthology 1 came out in 1995. On that first take the lineup was: Paul McCartney – Vocals, Bass; John Lennon – Vocals, Harmonica; George Harrison – Acoustic Guitar; Pete Best – Drums. Then on the first remake of the tune, which was first released in the UK on Please Please Me and also on the U.S. Vee-Jay Records debut in the U.S., and then also released 2 years later as a US single, the lineup was: Paul McCartney – Vocals, Bass; John Lennon – Vocals, Harmonica; George Harrison – Acoustic Guitar; Andy White – Drums; Ringo Starr – Tambourine. Ringo had just been hired as the new drummer, and when they showed up in the studio with him to record, White had already been hired for the session by producer George Martin, so Ringo only got to play percussion on this version of the song. Finally, for the last take, which was released on the original UK single, the lineup was the true Beatles: Paul McCartney – Vocals, Bass; John Lennon – Vocals, Harmonica; George Harrison – Acoustic Guitar; Ringo Starr – Drums.
For the video we are rating, we have Ringo playing the drums for this version. It's owned by Calderstone Productions Limited, a London-based subsidiary of the Universal Music Group that administers the Beatles' recorded music output that was originally owned by EMI and released on EMI's Parlophone Records (in the UK)/Capitol Records (in the U.S.) and the Beatles' own EMI-distributed Apple Records label. That's all I can tell you about this video, but hey, it's fun to watch!
To vote in this week's Beatles video poll, just click on this following link: Beatles Weekly Poll.
Looking back at last week's Beatles poll, we voted on this question: Rate The Beatles' early studio take/video for "Get Back" (from the remastered Let it Be movie) (Click here for the video)
"Get Back", from the soon to be released movie of the same name
Boy oh boy did we voters flat out love what we saw in this preview! If this film just ever gets released (and it will), gosh it's gonna sell like crazy. We saw one of the highest Beatle poll results for a 10 score ever with this one (in fact, I'm pretty sure it's top rating, which took in just under 98% of the vote, was the highest Beatle rating ever for the Fab polls, while at the same time also seeing the third highest vote count ever for the Beatles poll, too)!
To view this poll's full, final results, just go here: Beatles Weekly Poll – week 512. Or you can look at the Beatles' Video standings both over at the regular Rock Video page (see the link at the Rock Video poll results above) or at the Beatles own video and movie page, here: Beatles Movie and Video Ratings and Standings list page.
So with that we rap up this week's Poll Post! It was sad to learn about the passing of the Animals' lead guitar player Hilton Valentine this week at 77. Not really anything good in the news in the last week to talk about, and I'm pretty sure next week's Super Bowl will be the lowest rated SB game in the history of the NFL – at least here in Colorado, where the 2 most hated quarterbacks in the league for football fans in this state, will go up against each other. Yuck, it will be impossible for me to root for either team, so I'll just root for the defense of both teams for the entire game and hope for a final score of 2-0. Of course, that will never happen, since both teams aren't that great on D and even if they were, both quarterbacks more than likely will have big games anyway. Yes, a high scoring game is more than likely, which most viewers will love, other than Bronco fans like myself. Oh well, so goes life when your favorite football team sucks, thanks to having a terrible coach who hasn't a clue in what he's doing. Hell, I can't even say 'wait till next year', since there's nothing to wait for, other than more losses.
Okay, enough bitching from me, but I hope all of you have a great week ahead!
Keno
Gasland Thread
---
Post Follow-up
---
Note: Do not hit the "Post Message" button more than once, even if it is taking a long time to post your message. Doing so may cause a double post to appear and could slow down your posting time even more.
Filter Threads/Archives
---
---
Download your free, customizable Burton Networks Message Board now!
© 1998 - 2021 by Keno Internet Services, except where otherwise noted. All rights reserved.