Keno's ROLLING STONES Web Site Presents: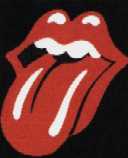 IT'S A GAS, GAS, GAS!!
MESSAGE BOARD ARCHIVES
&
WEEKLY ROCK POLL POSTS
"The Oldest Stones Message Board on the Net, where Stones Fans Throughout The World Unite!"

---

---
[*BOARD REGISTRATION*]
[FAQ][ARCHIVES] [KENO.ORG HOME] [FANS ALBUM REVIEWS] [STONES LYRICS] [VOTE!] [CONTACT WEBMASTER] [STONES SUPER STORE] [STONES ACRONYMS] [LET IT LOOSE][STONES CDS]
---
Gasland Messages
---
Post New Message
---
Note: Do not hit the "Post Message" button more than once, even if it is taking a long time to post your message. Doing so may cause a double post to appear and could slow down your posting time even more.
Filter Threads/Archives
---
Archives from our old, CGI wwwboard are not located in this database. Those archives can be found by clicking on this link: wwwboard archives
---
Download your free, customizable Burton Networks Message Board now!
1998 - 2022 by Keno Internet Services, except where otherwise noted. All rights reserved.