---
IT'S A GAS, GAS, GAS!!
MESSAGE BOARD
Return to Gasx3 Board Homepage
---
Gasland Message
---
Name: Keno
E-Mail: keno@fairpoint.net
Subject: ER/TY/AM/OOOH/Beach Boys/Fabs
Date: Monday, July 02, 2018
Time: 12:17:55 AM
Remote Address: 97.107.69.29
Message ID: 316484
Parent ID: 0
Thread ID: 316484

ER/TY/AM/OOOH/Beach Boys/Fabs
It's time to get this week's poll post going, starting off as usual with the Stones Poll, where we enter week 988, so we got a dozen more Stones polls to go until we reach the end. As usual 2 brand new Stones polls will be run for the new week. The first Stones poll question will ask this: Emotional Rescue vs Tattoo You, which album do you like the best?

vs

At first I was planning not to run any Stones weekly polls this week since it's the one week out of the year where we do see a drop-off in voters thanks to the major U.S. holiday that takes place this week, The 4th of July, and it lands this year smack in the middle of the week. I figured skipping a week would be no big deal, since skipping a week doesn't mean losing a week, it would just extend the Stones polls out for an extra week into the end of September when more people vote. But then again, I haven't missed a single week of this poll since I started to run it on April 7, 1999, so why end that streak now and at this point? Guess I also should note that we actually have been voting in this weekly poll for a few weeks longer than I actually ever note, and back before April of '99 I did skip a few weeks. I started off these polls using a different voting platform for the first few weeks when I first started them up. So the very first weekly Stones poll ever run on the domain were actually held in early December of 1998, in the very same week Gasland started, and Gasx3 was actually started in part to promote these new polls that I planned to run each week. Those first early Stones polls were run using one of the early internet's online freeware programs that was out back then. "Online" meant the polls were all located on the host's site and I couldn't even keep my own poll records. So that wasn't gonna work, and few people had voted in those early polls, too. So I knew right away I had to get built my own polling system and in a short time I had that up and going. So early on in '99 I reran those early poll questions from the first few polls again, using our then new poll program once it was operational. Yep, it's the very same poll program that I still use today! But anyway, since that time, no, I haven't missed a single week and that's why I rather not miss a week this week, either.
So for this week, and for the next 2 weeks in the first Stones poll, we run our very last brand new series for the Stones album VS polls, featuring the only Stones LP not to host the series yet, that being 1980's Emotional Rescue. I'll call this new series "The very emotional polls", yes, something we can get emotional over, since it's the very last series left to do. Well maybe not get too emotional, but then again, a final anything can always be a sad thing that can get to one's emotions….. but again, it's just a weekly online poll, too, and not something that we should really need an emotional rescue from.
ER has a losing record in these matchups of only 2 wins against 15 losses, the fourth worst record in the standings and four spots from the very bottom of the list. This week it will take on the LP that hosted the first Stones poll last week, Tattoo You. Its record is much better, at 11-7-1, and good for 11th place in those same standings.
To see the song list for each album, for Emotional Rescue, click here: ER. For Tattoo You, click on: TY.
To cast your vote in this first poll, just click on: Stones Weekly Poll, and when you get to this page, choose "Poll 1" to vote on this question.
The Stones second poll is where we normally run the Stones album VS matchups each week, and this week's new question asks this: Aftermath vs Out Of Our Heads, which album do you like the best?

or

vs

or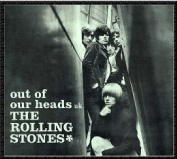 The After Geometry Polls returns this week featuring the Stones' Aftermath LP. In pervious battles, it comes out with a winning record of 13-6, good for 8th place in the standings and just one spot behind the LP it goes up against this week, Out Of Our Heads, which is at 14-4 and in seventh place.
To see the song list for each album, for Aftermath UK, click on: AM-UK, or for Aftermath U.S., click on: AM-U.S., and for Out Of Our Heads, click here: OOOH (U.S.), or OOOH (UK) .
As I always note when we have the 2 different versions of one Stones LP (and this week both LPs have 2 different versions), just pick the 2 version of the 2 LPs that you know best when comparing the 2 albums against each other.
To cast your vote in this second Stones poll, just click on: Stones Weekly Poll, and when you get to this page, choose "Poll 2" to vote on this question.
At the first Stones poll last week we answered this question: Tattoo You vs England's Newest Hit Makerswhich album do you like the best?

vs

England's Newest Hit Makers last week became the first LP to be voted on twice in one week in these polls. That wasn't planned; it was just how it worked out. It also set a new record last week, becoming the first album to lose twice in one week… ouch! In this first poll, where it was the guest LP, it lost pretty big. To check out the final results, just click here: Stones Weekly Poll - week 987, poll 1. Or, you can see the final results and check out the updated, current album standings at the Stones VS Page 1.
Looking back at last week's second Stones poll, the question was: England's Newest Hit Makers vs Between the Buttons, which album do you like the best?

vs

In this poll, ENHM was the host LP and it did much better. In fact on 2 nights it actually lead at the end of the day. But on the other nights and at the close tonight, while the final totals were very close, it lost for the second time this week, too. You can click here to see the results:Stones Weekly Poll - week 987, poll 2. Or, just as is the case with the first poll, you can see the final results and check out the updated, current album standings at the Stones VS Page 1.
Over at the Classic Rock Poll this week we enter poll week 628, and we normally run 2 poll questions a week at this one, too – but just not this week. Since it is a holiday week, I'm only running one poll, that being the main Rock poll. So the Rock VS poll will return next week.
This week at the main Rock poll we get back to looking at different rock bands and ask who's the most underrated member from each band. So for this round, we look at the Beach Boys and ask this: Who was the most underrated member of The Beach Boys?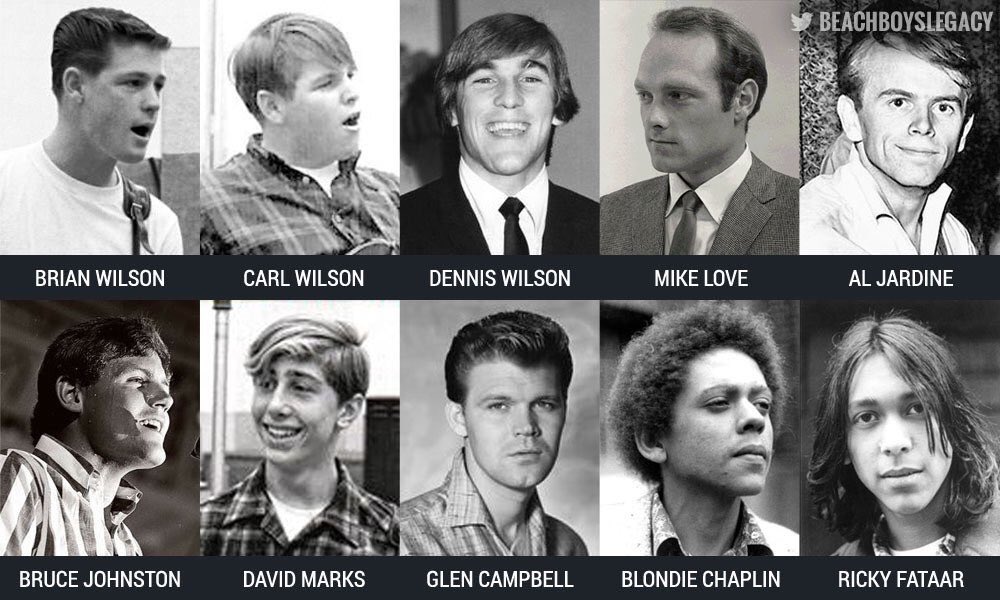 Although Brian Wilson was (still is) the main brains behind this band, and the band's clear leader (other than onstage), the rest of the guys in the band were very much equals. Besides Brian (playing keys and bass), in the group were his 2 brothers, Carl (guitar) and Dennis (drums). Then their cousin Mike Love sang most of the lead vocals. Their best friend in the neighborhood, Al Jardine, was the only non-related Beach Boy early on, and he played both bass and guitar.
This band was the biggest rock band to ever come out of the U.S. and mainly it was because they had the best vocal harmonies around – other than the Beatles. But who was the most underrated member in this band? Mike Love was really the band's true lead vocalist, but he was never looked at in that role since all of the other Beach Boys would sing lead here and there, with Carl singing lead almost as much as Mike did.
Bruce Johnston joined the band in 1965 after Brian had a nervous breakdown and refused to play live shows anymore for several years. So Johnston took over the keyboard parts (that Brian mainly played live) and never really left after that, other than for a short time starting in 1972, when 2 more Beach Boys were added, Blondie Chaplin and Ricky Fataar, Chaplin played guitar and Fataar played some guitar and also became the second (actually main) drummer. Neither lasted too long in the band.
One last Beach Boy to note would be David Marks, who joined up in the band's second year to play lead guitar, but left after only a year. Then he returned for 2 years in the late '90s, playing the same role, and then returned one last time for a year starting in 2011. Then a non Beach Boy to note… although he's not listed in the poll's choices, since he never officially was a Beach Boy, is Glen Campbell, who is shown in the picture I went with this week for the band's photo. There's no way to remove it from the picture, but Campbell did play lead guitar as a session musician on several of the early Beach Boy hit songs – and then when Brian refused to take the stage after his breakdown in late 1964, Campbell took over for him playing bass and singing falsetto harmonies live with the band from December '64 till March '65, when at that time Johnston was hired. Campbell could have joined the band before Johnston was hired, but he decided that he wanted to be a solo performer instead and his solo career was just starting to happen, as he had his first solo hit at that same time he filled in for Brian. So while touring with the Beach Boys for those few months, he was listed as a "touring member" only.
So who do you feel was the most underrated in this band? Just click here to vote: Classic Rock Poll, and when you get to this page, choose "Poll 1" to vote on this question.
Looking back at least week's 2 Rock polls, at the main poll, the first question asked was: What is the best rock song about trains, or song that has 'train' in the title (Part 4 of 4)
Oh yes, that was a fun poll to run, or should I say, to conduct! "City of New Orleans", the cover song sang by Arlo Guthrie was the top pick, with 6.3% of the vote. Second place went to "515" by The Who, at 5.8%, and third to "Midnight Train to Georgia" by Gladys Knight & The Pips, at 5.7%.
To see the full, final results from last week's final train poll, just click here: Classic Rock Poll 1, week 627. You can also check out the poll's Top 10 finish at the Top Ten Lists, Page, 14.
In last week's VS Rock poll, we answered this question: Punk vs Disco, which music genre do you like more?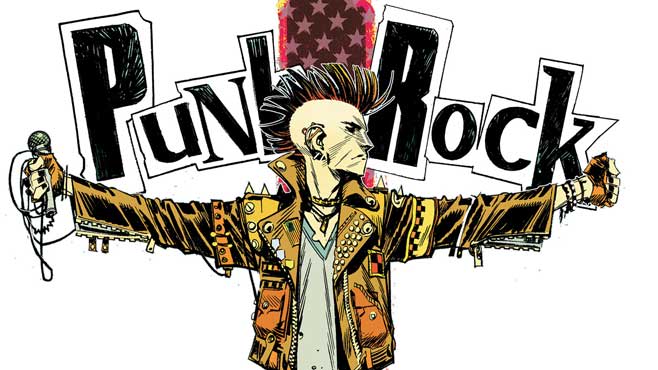 VS
Well, Punk got its rebound win to close out its run of hosting this question. To see the final results, just click here: Rock VS Poll, week 627. You can also check out the final results at the VS Classic poll results page at the Classic Rock site, by clicking here: VS poll page 3, list page 15.
We finish up this poll post as usual with the Beatles poll, where we enter week 381 of polling, and ask this new question: Rubber Soul vs With the Beatles, which album do you like the best?"

VS

This week for the Full of Soul!... and rubber?.. Polls, the host LP takes on With the Beatles , from 1964. WTB isn't doing too well in these matches at all (none of the older Beatle pop LPs are), with a losing record of 2-5, and four spots from the bottom of the standings. Meanwhile RS's new record after last week is at 8-2, good for third place.
To see the song list for each album, for Rubber Soul, click here: RS. For With the Beatles, click on: WTB.
To vote in this Full of Soul!... and rubber series, please go here: Beatles Weekly Poll.
In last week's Beatles poll we asked: Rubber Soul vs A Hard Day's Night, which album do you like the best?"

VS

Somewhat close voting in this one, but one LP lead for the entire week. To see which album came out on top, just click here: Beatles Weekly Poll – week 380. Or, you can check out the final results at: The Beatles' Albums Page, which is located at the domain's Lennon Site.
Well that does it for this holiday week's poll post. I thank all of you for voting in the polls both this week and last week! Now for some off topic NSC jabber, Yep, it's the 4th of July on Wednesday, and here, thanks to the major drought that most of Colorado is having, almost all of the fireworks shows over the entire state have been canceled. This past week summer went crazy here, with 3 days in a row of 90 degrees (F) plus heat at midweek (and lots hotter east of here, 105F in Denver!), which I can't handle any more than a person who hates cold and snow can't handle that kind of weather... But's it's the wildfires across the state that has everybody's attention and worry. The 2 biggest ones burning are both in the southern part of the state and one of them is burning just one hour south of where I live (called the Spring fire), it's very close to where my daughter lives. We were supposed to be having the 4th holiday cookout at her place, but not anymore. The main road to her home is closed thanks to the nearby fire and her land is in smoke, with the fire burning not too far away. Some of her neighbors have evacuated, but Jackie is sheltering in place for now. In Colorado you can't be forced to leave your home even if a official evacuation is issued. But once you do leave it to go get supplies, you won't be allowed back into the area, either, since the roads are all officially closed. So she hasn't left yet since the fire is far enough away, so she says, but I just wish she would get the hell of there now and not wait till the last minute.
So although my home town will still have its parade and then its annual gathering in one of the town's parks, that will be it, since all burning is prohibited here, and that means among other things, no outside smoking of anything is allowed anywhere, no fireworks of any kind can be set off (even sparklers are not allowed to be lit), and no barbeques or any other kind of cookout, either. Just how do you have a holiday outdoor cookout with no fires? Well, you don't! But we can smell the smoke from the fires burning to the south and are getting the smoke and haze from them, too, so I guess that will have to do as far as us having a fire burning for this week's holiday goes. But its desert dry here, June saw all by 5 of its 30 days with the afternoon humidity readings around 5%! I've never seen the land so dry ever before in all of my 40 plus years out here. We're probably the only U.S. state that is hoping for rain to fall on the 4th! But none is in the forecast. Oh well, hope things are nicer wherever you are at!
Keno
Gasland Thread
---
Post Follow-up
---
Note: Do not hit the "Post Message" button more than once, even if it is taking a long time to post your message. Doing so may cause a double post to appear and could slow down your posting time even more.
Filter Threads/Archives
---
---
Download your free, customizable Burton Networks Message Board now!
© 1998 - 2019 by Keno Internet Services, except where otherwise noted. All rights reserved.