---
IT'S A GAS, GAS, GAS!!
MESSAGE BOARD ARCHIVES/WEEKLY ROCK POLL POST
Return to Gasx3/Poll Post Board Homepage
---
Gasland Message
---
Name: Keno
E-Mail: keno@fairpoint.net
Subject: Poll Post for the week starting Monday, Jan 9
Date: Sunday, January 08, 2023
Time: 10:22:05 PM
Remote Address: 216.245.78.27
Message ID: 321375
Parent ID: 0
Thread ID: 321375

Poll Post for the week starting Monday, Jan 9
For this week's Poll Post, where I talk about our 3 new weekly polls that we'll vote in this week, I'll start off as usual talking about the Stones weekly poll, where we'll enter week 1,223 of voting and week 114 of rating all of their songs. The new question for this week asks: Rate the Stones song "Paint it Black", from zero (lowest) to 10 (highest).
"Paint it Black" from the single's American front cover
This 1966 song was one of the Glimmer Twins biggest steals when it came to ripping off their bandmates. Okay, let me restate that.... it was one of Keith Richards' biggest steals, since Mick Jagger did write the lyrics to this song, but Keith had nothing to do with its writing, be it the lyrics or the music, what-so-ever, other than maybe his very short opening guitar lick, and that's really about all we hear from him on this song. The song's music was mainly written by Bill Wyman, who started playing it on organ one day when Mick and Keith were once again late in getting to the studio. Brian Jones was the second one in the studio that day, and he picked up his sitar and joined in with Bill and together the two wrote the music to this masterpiece. But yes, Charlie Watts, when he got there, joined BJ and Bill, and added in the perfect drum beat that helped to move the song along. It wasn't until long after that when the Glimmers finally showed up for work, with the music to the song already written. Jagger, in hearing what they were playing, knew it was special and let them know he had lyrics he had already written that would fit the song just fine - and that's how this one came about, and it would be first recorded later on that day, March 6, 1966, and the band kept working on it for the next 3 days until they had down exactly the sound that they wanted. But sadly, Jagger and Richards took the full writing credits for the song, with again, Keith having nothing to do with writing the song along with playing little guitar on it and singing the backing vocals. Rightfully pissed off, this was the first time where Bill said something about the unfairness of the writing credits, when its music was written solely by him and BJ, and he noted to Mick that the song should be at the least credited as a "Nanker Pledge" written song. But that band credit, which the Stones once used when a song was written by the band members together, was stopped being used by their asshole producer ALO (I noted this last week), and when it was released as a U.S. and UK single in April/May, 1966, only the Glimmers were credited. A total dirty steal, indeed. The song went all the way to #1 on both the U.S. and UK charts, resulting in a major loss of income for Bill, Brian, and Charlie, as it was clearly their music that they wrote and put together, and it was the music that made this song great. In no other band would this BS take place, only in the Stones! Shame on the Glimmers and ALO, indeed!
This classic was also released on the U.S. album Aftermath, in July, 1966, two months after its single release. Considered today to be the very first ever recorded Goth Rock Song, even if that genre was still a good 10 years plus off from happening, and it was also loved by metalhead fans too, with that genre getting going in just a couple of years after this one was released. It was one of those groundbreaking songs, no question! It also was only the second Rock song to have a Sitar heard in it (along with a Tamboura's drone sound heard too, in the second part of the song, with both played by BJ), following the Beatles' George Harrison's sitar heard in "Norwegian Wood", a few months earlier. Yet some reviewers - who clearly had too much wax in their ears, claimed that the sitar was just the Stones once again copying the Beatles. This really pissed off Brian - who spoke out about the nonsense, as his sitar playing sounded nothing like how George played his sitar. In fact, Brian played the sitar on this song in a way nobody had even played the instrument before him, as it sounded like an acid guitar riff (in time, such a guitar riff would be called a "heavy metal guitar riff". But this was a sitar being played in this matter!).
Anyway, the full lineup for this song was: Mick Jagger – Lead Vocals; Brian Jones – Sitar, Tamboura, Acoustic Guitar (which can't be heard); Bill Wyman – Bass Guitar, Organ (which also can't be heard), Maracas, Cowbell; Charlie Watts – Drums and Castanets; Keith Richards – Backing Vocal, Acoustic Guitar (only really heard in the opening lick); with Piano by Jack Nitzsche (also hard to hear). Seems that the sitar just sounded so good, that the other instruments that were recorded, were all turned way down in the mix, other than Brian's Tamboura towards the end, and Charlie's Castanets could also clearly be heard towards the song's ending, too. Okay, to rate this week's song, just click on the following link: Stones Weekly Poll.
Last week at the Stones weekly poll, we asked this: Rate the Stones song "Little by Little", from zero (lowest) to 10 (highest).
"Little by Little" from the front cover of a 1990 Stones Compilation CD named after the song
Last week, I noted here this when I was addressing how we fans rate the Stones songs: "as is almost always the case with rating songs, if it's a new Stones song, fans rate it low, but when it's an old song, it sees a high rating". That is totally true, until last week got here anyway. "Little by Little" was an old song from the early 1960s, and for a song from that timeframe, it received a terrible rating, with an 8 being the best it mustered. For the Stones newer songs, that would be a good rating, but it becomes the third lowest rating of a '60s song since we started rating the band's tunes, and we've rated more songs from the '60s than any other era so far (in part since that decade has the most Stones songs to rate).
To check out the final results from last week's poll, just click on here: Stones Weekly Poll - week 1,222. Or to see the Stones song's updated rating standings, and where this one landed in those standings, just click on this link: Stones Song Ratings & Standings - List Page 5
Okay, time to look at our Classic Rock Poll for this week, where we'll enter Rock Poll week 861 and the part two of this multi week question: What is the greatest all time intro to a Rock Song? (Part 2 of 3).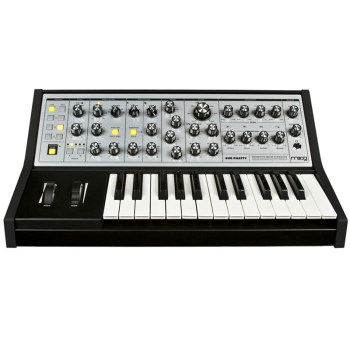 A few of the different instruments used that opened some of the rock songs we will look at in our poll
Part 2 of this question and for this second week we'll have a total of 24 more songs to choose from, and my gosh, the songs listed this week have even better openings (IMO) than what was listed last week in Part 1 (and last week's list had some great openings to them, as it was). I tell ya, you're gonna want to vote for several of the songs that are listed this week and not just one (but please don't do that - unless you wish to be banned from voting in all of our polls). The one song that I feel has the best intro to it, as far as any other Rock songs go, is listed this week and what I'll vote for in both Parts 2 and 3, but - I won't say what song that is, other than it's by a loud band that I don't normally listen to a lot. But a great opening is a great opening, and it don't matter if you or I normally listen to any one artist regularly or not, since that doesn't matter at all. But, what does matter is, which song's intro will you go with in Part 2? Well, you haven't seen this week's choices yet, so, to look over the choices in Part 2 of this question, and then cast your vote, just click on this link: Classic Rock Poll.
Last week at the Rock Poll we asked: What is the greatest all-time intro to a Rock Song? (Part 1 of 3).
Beatles, Floyd, Hendrix The top 3 songs from last week came from these 3 artists
Heavy voting for Part 1 of this question, and 11 songs made the cut to be voted on again in Part 3. Those songs were (minus the description, since it isn't really needed here): Come Together - The Beatles - (292 votes and 8.9% of the vote); Time - Pink Floyd (291 & 8.8%); Voodoo Child (Slight Return) - Jimi Hendrix (291 & 8.8%); 2000 Light Years From Home - Rolling Stones (290 & 8.8%); Baker Street - Gerry Rafferty (290 & 8.8%); Smoke on the Water - Deep Purple (290 & 8.8%); Stairway to Heaven - Led Zeppelin (290 & 8.8%); Funeral for a Friend - Elton John (249 & 7.5%); Let it Be - The Beatles - (165 & 5%); Back in Black - AC/DC (164 & 5%); Sweet Home Alabama - Lynyrd Skynyrd (164 & 5%). So yes, some great openings were picked by our voters - great job - my fellow Rock fans!!
To see the full, finial results from last week's Rock poll, just click on the following link: Classic Rock Poll, week 860. Or, to see the Top 10 list where the results from this question will end up after we vote in Part 3, just click on this link: Top 10 List Page, Page 18.
Okay, we are now down to our last new weekly poll being run this week, and that's always the Beatles Poll, where we enter week 613 of voting along with week 47 of rating the Beatles' songs. For this week we'll rate this one: Rate the Beatles song, "Day Tripper" , from zero (lowest) to 10 (highest).
"Day Tripper" One of the front covers for the double A single
"Day Tripper" was written mainly by John Lennon in mid-1965, with just a little bit of help on the lyrics from Paul McCartney, and credited to the partnership of "Lennon/McCartney". John and Paul both sang the song's lead, while both John and George Harrison shared the lead guitar parts, with the main riff being played and written by John.
The song was recorded in October of '65 and released on December 3, 1965. The single went to #1 on the charts in the UK - where it was the Beatles' 9th consecutive chart-topping single. It also went to #1 in Ireland, in the Netherlands, Sweden, Finland and in Norway, too. In the U.S., where the single was a double A release, it peaked at #5, while the single's other A side, "We Can Work It Out", made it to #1. Lennon noted that yes, the song was a drug song, about tripping on LSD, and McCartney confirmed this.
In the official video for the song which I linked to at the voting page, I haven't seen this old vid in a good 30 or so years, so it was cool to see it again! While the band isn't really playing in this video (of course), it shows George miming on the lead guitar while John's miming the rhythm, even if in the studio it was mainly John's lead playing that is heard on the record. The full lineup for this ditty in the studio and heard on the record was: John Lennon – Lead Vocal, main Lead Guitar, Rhythm Guitar; Paul McCartney – Lead Vocal, Bass Guitar; George Harrison – some Lead Guitar, Harmony Vocal; Ringo Starr – Drums and Tambourine. To rate this song and vote in this week's Beatles poll, just click on this link: Beatles Weekly Poll.
Last week at the Beatles poll we answered this question: Rate the Beatles song, "Yesterday" , from zero (lowest) to 10 (highest).
"Yesterday" Lyrics/Melody/Chords
I don't think I have to tell you that "Yesterday" rated a 10. Only question is, how high was it's 10 rating? Well, pretty high, but not Top Ten10 territory, either (but close). To see just where in the Beatles Rating Standings this one landed, click here: The Beatles Song Ratings and Standings page . Or, to just take a look at the poll's finial results from last week's question, just go there: Beatles Poll, week 612.
So, that does it for the first full week of our polls in 2023, and the first full week for all of us and everything else in this new year. After that mess in D.C. last week here in America in the U.S. House, you got to wonder just how things are gonna work out this year with even more assholes running this once great country. But things in D.C. are always messed up, so let's not let crap like that get in our way and try to enjoy this new year as much as we can (but then again, this exchange is funny: Bad Lip Reading). We got to think positive! I do hope you all have a great upcoming week!
Keno
Gasland Thread
---
Post Follow-up
---
Note: Do not hit the "Post Message" button more than once, even if it is taking a long time to post your message. Doing so may cause a double post to appear and could slow down your posting time even more.
Filter Threads/Archives
---
---
Download your free, customizable Burton Networks Message Board now!
© 1998 - 2022 by Keno Internet Services, except where otherwise noted. All rights reserved.