---
IT'S A GAS, GAS, GAS!!
MESSAGE BOARD ARCHIVES/WEEKLY ROCK POLL POST
Return to Gasx3/Poll Post Board Homepage
---
Gasland Message
---
Name: Keno
E-Mail: keno@fairpoint.net
Subject: Poll Post for the week starting Monday, January 2
Date: Sunday, January 01, 2023
Time: 11:26:20 PM
Remote Address: 216.245.78.27
Message ID: 321373
Parent ID: 0
Thread ID: 321373

Poll Post for the week starting Monday, January 2
It's a snowy Sunday nite in my home town and the first evening of 2023 for all of us, and that means we all got thru the busy holiday season in one piece, and now it's time for us all to get back to our regular routines. So as I start to type out this Poll Post, I'll look at this week's Stones Poll first, which enters week 1,222 of voting (and week 113 of rating all of their songs). The very first Stones Poll question of 2023, will ask this: Rate the Stones song "Little by Little", from zero (lowest) to 10 (highest).
"Little by Little" from the front cover of a 1990 Stones Compilation CD named after the song
An early Stones Blues song, "Little by Little", was recorded on February 4, 1964, and was then released in the UK first, as the B-side single to the band's cover of "Not Fade Away", on February 21, 1964, and also released there on their debut self-titled studio album, on April 16, 1964. Then the ditty was finally released in the U.S. on the band's U.S. debut LP England's Newest Hit Makers, on May 30, 1964.
This Stones song is one of those that has a wonderful guitar weave to it, played of course by the 2 men who started guitar weaving in Rock and Roll, Keith Richards, and Brian Jones, with Keith also briefly taking the lead in the song's early parts and with Brian doing the same just a bit near the song's close. Overall, a very simple song - lyrics wise anyway, as the few lyrics written for this one was more than likely written by Mick Jagger, while the music was written by and credited to the entire band, under the pseudonym of "Nanker Phelge" (before the Glimmer Twins were taught and learn how to fuck the rest of their bandmates out of song writing royalties from their jackass manager, Andrew Loog Oldham - who no longer allowed crediting the others for the music that they co-wrote with them. Yes, he insisted that they stop and totally drop that moniker by early '65, as all written Stones songs had to show "Jagger/Richard" as the songwriters and nothing more. What an asshole!).
Now, if you been reading these Poll Post long enough, or if you used to read my old posts at Gasland years ago, you know that if something pisses me off, I'll say it. I just noted above my negative feelings for ALO, and I also note often enough about those who control and totally give out false info about the Stones at the web site Wikipedia. Yet I've noticed that over at YouTube, they are almost as bad as Wiki is - at least when it comes to getting the personnel on the Stones songs incorrect. For this song, they have Brian down as the harmonica player - but no, it's Mick blowing harp on the number, in one of his first songs playing harp in the studio, after BJ showed him the correct way to handle the instrument. But hell YouTube, this isn't hard to know who's playing the instrument, since it's one of the few songs where we are told in the song who's playing the harp - as MJ flat out tells us it's he on the harp, just listen to him and what he says around the 1:10 marker of the song! It's also interesting that Mick blows his harp on this song - sounding more like how BJ played harp. Yet in a short time he would develop his own style of playing the instrument and sound totally different from the way Brian sounded, and it would become easy for Stones fans to know just who was blowing the harp on future Stones songs, after this one was made.
Also note that former Stone Ian Stewart, absolutely doesn't play piano on this one, as the "always get the Stones info wrong" Wiki website claims. However, Stu is heard playing on the tune, just not on piano, as he's on percussion for this number. The full, 100% correct lineup for this song is: Mick Jagger – Vocals and Harmonica; Keith Richards and Brian Jones – Electric Guitars; Bill Wyman – Bass Guitar; Charlie Watts – Drums; with Gene Pitney on the Piano; and Ian Stewart and Phil Spector on Maracas.
BTW, one last note on this, is that Spector also got co-writing credit with the Stones on this song. Not sure why, other than he was there in the studio when they put it together. But so were the others, so why just he and not them all?.... Okay, to rate this week's song, just click on the following link: Stones Weekly Poll.
Last week at the Stones weekly poll, we asked this: Rate the Stones song "Scarlet", from zero (lowest) to 10 (highest).
"Scarlet" from the Goat's Head Soupreissued LP
Well, as is almost always the case with rating songs, if it's a new Stones song, fans rate it low, but when it's an old song, it sees a high rating. But this was an old song from their old days that only got released in 2020. So how did it do? Well, IMO, it was underrated by us fans last week, only seeing an 8 for it's top pick. It may not be a 10 in my eyes, but to me it's good enough to rate it a solid 9. Anyway, to check out the final results from the poll, just click on here: Stones Weekly Poll - week 1,221. Or to see the Stones song's updated rating standings, and where this one landed in those standings, just click on this link: Stones Song Ratings & Standings - List Page 5
Okay, it's time to bring back the Classic Rock Poll now, after giving it off last week. So, just where were we on this one before the break? Ah yes, for this week we'll enter Rock Poll week 860 and ask this brand new multi week question: What is the greatest all time intro to a Rock Song? (Part 1 of 3).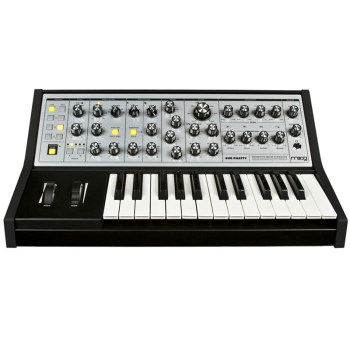 A few of the different instruments used that opened some of the rock songs we will look at in our poll
For the most part, while I've listed many guitar licks in this poll as choices, not all of the most excellent but normal sounding opening guitar licks to start off a song are listed in this poll. Why? Because this question isn't only looking at guitar riffs, but at all instruments (and sometimes even vocals or other sounds) to open a song. A guitar lick needs to be very special and/or different to be listed for this question, just like all of the other instruments listed are. With that noted, I realize that I still need to ask such a question for just the greatest guitar lick/riff to open a song - and yes, that question will be answered in a future poll question. But this week's poll is listing all instruments, since that's what the question is about. A year ago, last January, I ran a similar question for the best opening to a rock song with bells and gongs, etc., and this time we looking at mainly other instruments, yet some bells will be listed again in this poll - and even more guitar riffs will be listed (since there's so many more of them). I realize now as I write this Poll Post out, that perhaps I should have run the question about the greatest opening guitar riffs first, and then run this one last, the way I usually handle questions like this one. But it's way too late to do that now, as I only have a half hour till the polls for this new week start (and such a question featuring guitars only, is gonna be one of those multi week polls with lots of choices to it, or in other words - lots of parts to it, and will take several hours for me to compile choices, and I clearly don't have the time to do that right now). Yet I know we'll have some fun with this one just the way it is, and in time will also have fun answering this question again one final time when asking for the best opening guitar lick to open up a rock song.
But for now, over the next 2 weeks we'll choose from 46 different songs, and then in the final round take the best 10 picks from each round to be voted on in the final part of this question (that is, 10 songs as long as there's no ties). Besides guitar riffs, many of the songs listed open with synthesizers (more than you might have expected to see listed), pianos and other keys, different percussion sounds, some vocals (but not a lot), drums and a few bass guitars, too. So yes, a great question to kick off the new year, but not the last time we'll look at opening intros to songs in this poll.
To look over the choices in this poll, and then vote, just click on this link: Classic Rock Poll.
Since there wasn't a Rock Poll run last week, there's no results to tell you about, like I usually do in this part of the Poll Post. So that means it's time to look at the last new weekly poll being run this week, which is for the Beatles Poll, where we enter week 612 of voting along with week 46 of rating the Beatles' songs. For this week we ask: Rate the Beatles song, "Yesterday" , from zero (lowest) to 10 (highest).
"Yesterday" Lyrics/Melody/Chords
"Yesterday" was written by Paul McCartney, credited to Lennon–McCartney, and recorded on June 14 & 17, 1965. It was first released on the album Help! in August 1965, except in the U.S., where it was issued as a single a month later in September. The song reached number one on the U.S. charts. Today, well for a many, many years now, "Yesterday" is the most ever covered song. There are a few claims just how many times this one's been covered, but it seems after doing a web search, the number 2,200 seems to pop up the most.
Now, a thing about Paul and his song, and this is a personal thing. If you hate such stories, then skip the next 2 paragraph and go to the close where you can vote,
I've always had a like/dislike feeling for Paul. But well, in truth, no, not from the very start of the band. That didn't happen until this very song came out. Now yes, John Lennon was always my favorite Beatle and favorite rocker, period. I recall when this song was released in the U.S. on September 13, 1965 as a US single, I liked it, even if I realized it wasn't Rock music, but even as a boy, I was a sucker for the sound of sliding strings (and this one got them, even if when playing a violin, it's officially not string sliding, but it sure sounds like it is). The sound of sliding strings gets to me every time! But anyway, about a week after it was released, I found out that Paul was the only Beatle who played on this song, with others outside of the band playing the different string instruments heard, and I hated that news! I recall when the Beatles played the song on The Ed Sullivan Show, or should I say, just Paul played the song on the show, like he was some solo artist. This really pissed me off. Hell, up to this song, most of the Beatle songs had been written by John, yet John never left out Paul on the songs that he wrote. I also recall that nite of the TV show, how my older, middle sister, Ro, who was a major fan of Paul's, got all excited and loved the fact that Paul got to play the song up on stage - totally alone, without the other Beatles being on stage. Well Ro may have liked that - but I totally hated it, and at that very moment, my like/dislike feelings for Paul started on that very night. After this solo TV performance, my sister was in total joy while I was so pissed off that I told her, just to piss her off, that Paul and his stupid song (that I actually liked) sucked, and he should never have done that to his bandmates, since they are a band and Paul wasn't a solo act! My sister and I were never close, even as kids, and I think that nite helped to end any kind of decent relationship I had with her. Perhaps it's ridiculous to blame Paul's song on all that. True, since it wasn't just the song that we argued over. But she was just a terrible, older sister to me who just didn't want her little brother ever around or getting in her way (or playing her Beatle Records! Which I did whenever she wasn't at home).
But the truth was, no matter how hard I wanted to hate this stupid solo song that Paul wrote, sang, and played without the help of the other Fabs, I just can't dislike this song, no matter how hard I tried to dislike it as a boy. If a song is good, or as special like this one is, well, you can't hate it or even dislike it (unless of course, it's the genre that you just don't like to ever listen to, perhaps). On Friday, when I had to set a YouTube link to this tune for this poll's voting page, well when I checked to make sure that I set the code for the link up right - by clicking on it once it was set, as soon as the song started playing, I wasn't gonna listen to it, was going to turn it off right after it started up. But I couldn't, those damn strings - just put me into their usual trance, and yes, I played the song all the way to its ending. Deep down I totally love this song, as for me, it's perfect. So, while I've said for decades that I have a like/dislike for Paul, I totally love the man's music, and if I love his songs, well I guess I really have a love/dislike for him (and not a like/dislike), since I really don't overall like him at all, but I do love him for his music, indeed.
The lineup for this one is: Paul McCartney – Vocal and Acoustic Guitar; with Tony Gilbert – Violin; Sidney Sax – Violin; Kenneth Essex – Viola; Peter Halling/Francisco Gabarró – Cellos; with George Martin – Producer, String arrangement.
Okay, so I think you all know now how I'm gonna vote on this one, but how about you? To rate this song and vote in this week's Beatles poll, just click on this link: Beatles Weekly Poll.
Last week at the Beatles poll we answered this question: Rate the Beatles song, "Don't Bother Me" , from zero (lowest) to 10 (highest).
"Don't Bother Me" George's first written song
"Don't Bother Me" became only the 4th Beatle song not to be rated a 10 (out of the 46 rated so far), as it scored a 9 rating. Yeah, that's what I rated it myself. To check out just where in the Beatles Rating Standings this one landed, click here: The Beatles Song Ratings and Standings page . Or, to just take a look at the poll's finial results from last week's question, just go there: Beatles Poll, week 611.
So that will do it for this week's Poll Post. Did you have a nice New Year's Eve and Day? Hope so. I got comfortably numb on the Eve, something I ever hardly get to do anymore since my lungs are totally shot. But no, I didn't smoke, since I can't anymore. But I had a few cannabis THC gummies along with a rum and coke, and that did the trick nicely. But I do miss my toking days, and I've never cared for eating cannabis. But hell, it was New Year's Eve, so why not?
I do hope you all have a great upcoming, first week of 2023!
Keno
Gasland Thread
---
Post Follow-up
---
Note: Do not hit the "Post Message" button more than once, even if it is taking a long time to post your message. Doing so may cause a double post to appear and could slow down your posting time even more.
Filter Threads/Archives
---
---
Download your free, customizable Burton Networks Message Board now!
© 1998 - 2022 by Keno Internet Services, except where otherwise noted. All rights reserved.