---
IT'S A GAS, GAS, GAS!!
MESSAGE BOARD ARCHIVES/WEEKLY ROCK POLL POST
Return to Gasx3/Poll Post Board Homepage
---
Gasland Message
---
Name: Keno
E-Mail: keno@fairpoint.net
Subject: Poll Post for the week starting Monday, Oct 7
Date: Sunday, October 06, 2019
Time: 11:08:31 PM
Remote Address: 97.107.69.29
Message ID: 320353
Parent ID: 0
Thread ID: 320353

Poll Post for the week starting Monday, Oct 7
It's time to talk about this week's 4 new weekly polls here in our Poll Post, starting off as usual with the Stones poll, where we enter week 1,054 of this poll. This week's question asks: What's the best slide heard in a Stones song? (Part 3 of 3)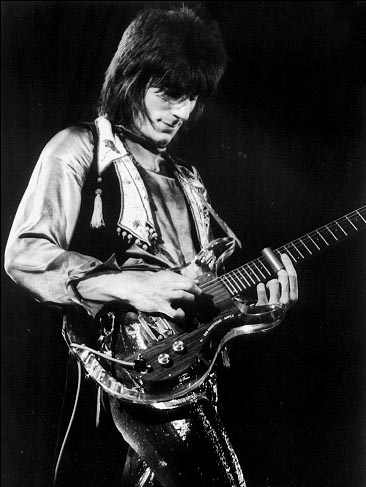 17 choices ended up making the final cut, and that's a pretty good average number of songs for a Part 3 which is the final part to any multi week polls. MT, who was only in the band from mid-1969, until '75, had the most songs that he played slide on, qualify for the final round, with 7 of them. Then Brian, who was in the band for about the same amount of time as MT (1962 to 69), had 6 songs make it into the final round. Really, they were the 2 best slide players in the band anyway (and perhaps, in Rock music, too), so it makes sense they have by far the most songs that qualify for this last round. With that noted, Ronnie, who joined the band in 1976 and is of course still in the group today (that's 43 years!), and a guy who's a real good but underrated slide player, only had one song make it into the final round (and that's proof to me why I say he's underrated). As far as whom else made it into the final round, Keith shows up twice, and MJ once.
To vote in this final round of this multi-week Stones poll, just click on: Stones Weekly Poll.
Looking back at the results for our Stones poll last week, the question was: What's the best slide heard in a Stones song? (Part 2 of 3)
Yes, another nice turnout of voters at the Stones poll last week, not as many as what we saw in Part 1, but still a better turnout then we had been seeing during the past summer. Nine songs made it into Part 3 from Part 2, with the top 3 songs being, "No Expectations", with the Acoustic Lap Slide Guitar played by Brian Jones. Normally first place finish means nothing in a pol like this since it's just a qualifying round. But Mr Jones came in first by a major landslide, with 25.1% of the vote, with the second place pick only seeing 11.5% of the vote – and that being "You Gotta Move", with the Acoustic Slide Guitar played by Mick Taylor. Then in third was another Brian Jones slide song – "I Can't Be Satisfied", at 11.4% of the votes….. To see the rest of the final results from Part 2, just click here: Stones Weekly Poll - week 1,053.
Now let's look at this week's Classic Rock Poll, where we enter week 694, and as usual we will vote in 2 polls in this one week for this poll. So for the first Rock poll question, we will ask this: What is the best cover of a Rock Song by a Country artist?
I originally had this week's question down as "What was the best rock song made into a county song", but changed it after I realized that a few of the songs listed were not turned into country songs at all - even if all of them were covered by and recorded by country artists. On several of these songs, their country singers and bands, played them as rock songs and therefor some of them stayed rock songs even after they were covered by the Country stars. Some of them are better than the originals, too; and I must say that Townes Van Zandt's cover of The Stones "Dead Flowers", while no better than the Stones original (you just can't better that one!), is still priceless and a gem (even if I'm not voting for it). The first time I ever heard him sing this number was after he had died (pretty much) from his addiction to both heroin and booze (officially he died from cardiac arrest at 50) but knowing the struggles he had with H, it made this excellent cover just so more heavy knowing the drug he was singing about was one of the 2 main drugs that did him in.
Talking about DF, at first I was gonna list Willie Nelson's cover of "Dead Flowers" that he did with Keith Richards on live TV a few years back, as that was priceless indeed. But then I figured since Keith sings part of the song with him on that one, it wouldn't fit with what the question was asking - since Keith is a Rocker and not a Country star, and he also half wrote the song, so it's no cover song for him. So instead I went with the Willie Nelson cover of the Stones "Honky Tonk Women" - the one he did with Leon Russell. Now I know, some would say that Russell was a rocker too (and he was), so he can't be counted either then! Well no, not in this case. Russell was known more as a jack of all trades and played as much rock as he did other genres including blues, gospel, bluegrass and of course country, too – and yes, unlike Richards, Russell was very much considered a Country singer, too.
There are 30 songs listed for this poll and I realize many of our voters may not know several of these covers made by Country stars. So if that's the case with you, I suggest that you take the time to head on over to YouTube and play the songs listed this week that you never heard before, and check them out before you vote, since they are all excellent covers of these Rock songs and you should hear them first before you make up your mind and vote. Now my suggesting this could lead to a slow start in the voting for this poll, and I know some if they plan to do that on another day, may never get around to it - resulting in fewer votes than normal in the final vote count. Perhaps, but I think it might do some good to get to know the covers to these songs since they are all good, indeed. Hearing a song that you know well sung for the first time in a different genre, or just being covered by an artist you don't know that well, could lead one to broadening their interests in different music, and that's always a good thing, IMO!
To vote in this week's first Rock poll, just click there: Classic Rock Poll, and when you get to this page, choose "Poll 1" to vote on this question.
This week for the video polls, we will ask this: Rate the J Geils Band's official music video of "Centerfold"
Lots of memories come from this number 1 song, for me anyway, being it was one of the first songs I recall seeing often on the then new MTV. Yes, back when MTV first started up, they actually played videos all day long - and that's all that was ever played on the station back then!... The song was released in September of 1981 and any straight high school boy, or former high school boy, could connect with it. There always seemed to be that one girl in high school who you wanted badly but never got your hands on. But in this song there's a twist… as for this guy, his high school crush, who he felt was pure, sweet, and innocent, grows up and a few years later he sees her nude in the centerfold of a girly magazine. Yet while this upsets him it also makes him lust for her all over again, too.
It took several months for this tune – not until February '82, to reach #1 on the Billboard Hot 100 in the U.S. It also reached that top spot in a few other countries, while it topped out at #3 in the UK. The song was written by the band's keyboardist, Seth Justman and the video was directed by his brother, Paul Justman. It featured dancing-girls-in-lingerie playing high school girls in a classroom.
As usual, there will be a link at the voting page so you can see this video before you vote. So to cast your vote in this week's second Rock poll, just click there: Classic Rock Poll, and when you get to this page, choose "Poll 2" to vote on this question.
Now let's look back at last week's 2 Rock polls, starting with the first poll question that asked this: What is the best non-Rock song recorded by a Rock band or artist?
Well, that one was a fun poll to run!.... and the voting was very close for the entire week. The Stones' "Far Away Eyes" lead the poll for the entire week by between 2 and 5 votes, but when the poll ended – it won out by only one single vote (with 12% of the vote)!... So yes, the song did stay put up on top in the end, with Janis Joplin's "Me and Bobby Magee" - the song that chased it all week long, finishing second (at 11.9%). After that, there was a big gap in the votes, with the third place spot going to "Always on My Mind" by Elvis Presley (at 8.2%).
To see the rest of the Top 10 and the entire final results, just go here: Classic Rock Poll 1, week 693. Or to view the Top 10 results only from this poll at our list page, you can do so by clicking here: Top Ten Lists, Page, 16. The results will be found on the bottom of the page.
Looking back at last week's Video Rock poll, the question asked: Rate the Alice Cooper band's live performance music video of "I'm 18"
Well, my third all-time favorite rock band did very well last week, as a "10" was the top pick with 32.9% of the vote. 97% of the votes went to spots 8 thru 10, so the video is well liked. You can click here to view the full, final results: Classic Rock Poll 2, week 693. Or you can check out where the video ended up in the video poll standings by clicking here: Top Ten Lists, Page, 16, and it will be the second list you see on the page.
We finish up this week's Poll Post by talking about this week's Beatles poll, where we enter week 445 of polling, and the new question is: Which do you prefer: Early '60s Beatles Pop Music or late '60s Beatles Classic Rock Music?
vs
I almost asked a question for this week about the new rereleased of the Beatles Abbey Road album and if you were gonna buy it or not. But I guess most are, as I heard this morning that over in the UK, it's at #1 on the charts! That comes to 49 years and 252 days after it was first made it to No 1 in their home country. Last I heard it was at #3 in the U.S. So not bad at all!... But anyway, getting back to this week's poll, it is asking a simple question that will take you seconds to vote on. One thing I always found with Beatle fans is that while all Beatle fans love all of their music, some do love the Pop song more, or vice versa, to where they like the Classic Rocking Beatles best. I myself always loved both phases of the Fabs, but if I was forced to make a choice, I'd go with their harder rocking music of the late '60s more so.
But what about you? What do you prefer?…. To vote in this week's Beatle poll, just click here: Beatles Weekly Poll
In last week's Beatle poll….the question asked was: Which Beatles song that challenged authority, is best?
vs
vs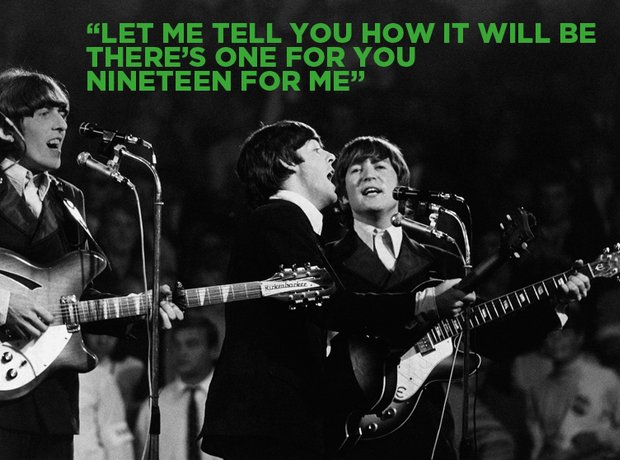 For the second week in a row at this poll - and for the second time this week in one of our 4 weekly polls, the top pick won out by 1 single vote! To see which song that was, just go here: Beatles Weekly Poll – week 444. Or to see the final results on the Favorite Beatles Songs List Page, click on: Beatles Favorite Songs List Page for the results.
So with all that, another Poll Post comes to a close!... As usual, I thank all of you for voting in our polls, if most of you didn't, the polls won't be worth running! But enough of you do vote each week and yes, it is cool to see the final results after they are over with.
Keno
Gasland Thread
---
Post Follow-up
---
Note: Do not hit the "Post Message" button more than once, even if it is taking a long time to post your message. Doing so may cause a double post to appear and could slow down your posting time even more.
Filter Threads/Archives
---
---
Download your free, customizable Burton Networks Message Board now!
© 1998 - 2020 by Keno Internet Services, except where otherwise noted. All rights reserved.