---
IT'S A GAS, GAS, GAS!!
MESSAGE BOARD ARCHIVES/WEEKLY ROCK POLL POST
Return to Gasx3/Poll Post Board Homepage
---
Gasland Message
---
Name: Keno
E-Mail: keno@fairpoint.net
Subject: Poll Post for the week starting Monday, August 5
Date: Monday, August 05, 2019
Time: 12:48:52 AM
Remote Address: 97.107.69.29
Message ID: 320300
Parent ID: 0
Thread ID: 320300

Poll Post for the week starting Monday, August 5
Well here I go again with posting the Poll Post real late... But it is time regardless to get this week's 4 weekly polls underway, starting off with the Stones Poll, where we enter week 1,045 tonight, and this week's question asks: Voodoo Lounge vs Blue and Lonesome, which album do you like best?

vs

4 weeks (or matches) left to go for this Stones Album VS poll. This week it's the last match for the "I Put a Voodoo Spell on you" Polls. This is also the final rounds for both LPs, and an actual decent matchup will take part here - finally for the first time in weeks, a matchup where we can't be too sure which LP might win in the end. These 2 albums represent the band's newer LPs (I guess we can still say that for VL, but it is starting to become an old LP now, too.).
Voodoo Lounge will enter its last round with a record of 9 wins against 14 losses, and sits in 16th place in the standings. Blue and Lonesome has an even slightly worst record of 7-16, and is 3 spots behind VL in the standings in 19th place.
To see the songs that appear on Voodoo Lounge, click here: VL, and for the songs on Blue and Lonesome, click here: B&L. Just remember when looking over the songs on each LP, ignore my ratings for the songs that you will see, as I never wish to influence anybody with what I have down there for each song before anyone votes. You need to decide on your own which LP you feel has the better songs on it.
To vote in this week's Stones poll, just click on: Stones Weekly Poll.
Looking back at our Stones poll last week, the question was: Goats Head Soup vs December's Children, which album do you like best?

vs

Nope, this one was never close with GHS winning with 68.3% of the vote. To see the full results, click on: Stones Weekly Poll - week 1,044. Or, you can check out all of the past final results from all of our Stones Album VS Polls and view the updated, current album standings at the Stones VS Page 1.
Now let's head on to the Classic Rock Poll, where we enter week 685, and where we vote on 2 different poll questions in one week. At our first poll, the question asks: Rate Rod Stewart's video of "Forever Young"
The song was a single for Stewart and it and its video comes from the 1988 album Out of Order. While the song wasn't a hit and sold poorly in his home country of the UK, it was a Top 20 hit on the Billboard charts elsewhere, peaking at #12 in the U.S. and #7 in Canada. Stewart had written the song for his 2 oldest sons, when he realized how fast they were growing up. Only problem with the song after he wrote it was that it was close enough to a Bob Dylan song that had the same title and feel to it. So he got Dylan's okay to go ahead and release the song as long as Dylan was credited as co-writer, even though Stewart's lyrics were different from the Dylan song.
Since the song was a massage to his two oldest sons for when they were small - but they were too old by the time of the video was made for this song to appear in the vid, he had a child actor play his son (named Alex Zuckerman), which was filmed somewhere in rural America. As usual there's a link to the video on the voting page so you can check it out again before you vote. To vote in this week's first Rock poll and see the video, just click there: Classic Rock Poll, and when you get to this page, choose "Poll 1" to vote on this question.
At the second Rock poll this week, known better as the Rock VS poll, we will vote on this question: "Tin Man" by America vs "Goodbye Yellow Brick Road" by Elton John. Which song that borrows from the movie The Wizard of Oz, is better??
vs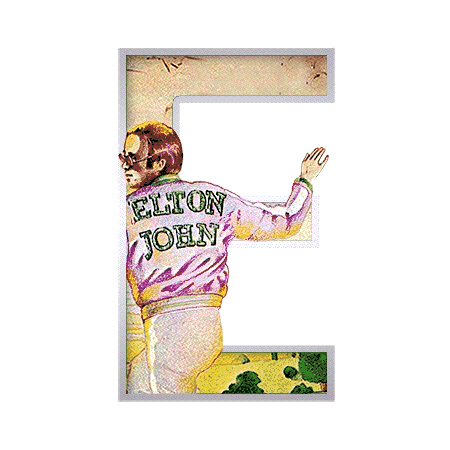 Both of these songs has connections to the 1939 Academy Award winning movie The Wizard of Oz, considered to be one of the greatest films in cinema history and where Judy Garland got her first starring role at the age of 16.
Elton John's "Goodbye Yellow Brick Road" was released first, in 1973 and is a ballad. As usual for EJ songs, the song's music was composed by John, while the lyrics were written by Bernie Taupin, and it was a Top Ten hit all over the globe. Based on the movie as far as the album of the same name's cover went, where we see Elton about to step on the yellow brick road, the song actually wasn't a happy one, as it talked about how being famous wasn't for him and how badly he wanted out of that life. The song was actually an unofficial sequel to his song "Honky Cat", where the stardom all started.
America's "Tin Man" came out a year after the John song. It was written by band member Dewey Bunnell and produced by George Martin, who played piano on the song, too. The song's title and some of its lyrics refer to the Tin Woodman (aka The Tin Man) from The Wizard of Oz, and yet another not so happy song, with the opening lyrics noting that "Oz never did give nothing to the Tin Man, that he didn't, didn't already have", which of course was true, as he never did get that real heart that he was seeking... "Tin Man" became the band's fourth top-ten hit in the US, spending three weeks at number four on the Billboard Hot 100 and reaching number one on the Billboard easy listening chart, while in the UK, the song wasn't a hit at all and didn't even chart.
So which of these 2 Oz tunes do you like better? To listen to the songs and then cast your vote in this week's second Rock poll, just click here: Classic Rock Poll, and when you get to this page, choose "Poll 2" to vote on this question.
Now let's look back at last week's 2 Rock polls, the first question asked this: Rate Pink Floyd's video of "Another Brick in the Wall"
This video, as has been the case with most of the Rock videos that we have rated so far, gained a "10" rating for its top pick, with 30.9% of the vote, and with a rating of "9" and then "8" chosen for the next top 2 spots.
To see the full, final results from this poll, just click here: Classic Rock Poll 1, week 684. Or to view the results at the list page, you can do that at this page: Top Ten Lists, Page, 16, it's the second list found on the page.
Looking back at last week's VS Rock poll, the question asked: "Everybody's Taking" vs '"I Guess the Lord Must Be in New York City". Both songs sung by Harry Nilsson and connected to the movie Midnight Cowboy. Which one is sung better?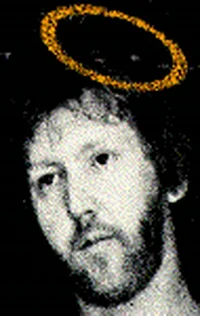 Very close voting all week long in this matchup. You can click on the following link to see which song came out on top: Classic Rock Poll 2, week 684. Or to see the results on the VS list page only, please go here: VS Page 3, List Page 15 and look under ???".
We close out our poll post as usual with the Beatles poll, where we enter week 436 of this poll, and this week's question asks: Compared to their UK counterparts, what was the best album from the Beatles American LPs that were released?
For the most part I never include the U.S. Beatle albums in these polls, since they aren't the official albums anymore and they haven't been available to the public for years, other than in box sets. I also never include them in our polls since this band of 4 flat out hated these LPs, since they weren't want they wanted released here. But when these LPs did first come out in the States, those of us in the U.S until really the mid '80s - when the UK CDs came out here and replaced them, did U.S. fans know any of the UK albums (for the most part). But by that time it was then impossible to ever get the U.S LPs anymore, and again, they only reappeared years later when 2 box sets were released of them. To this day, that's still the case if you want to hear those old LPs, and for the most part it will always be that way from now on... and it should be that way. I have the box sets, and they are cool to have, yet I haven't played them since I first got them, either. If I want to hear a Beatle LP these days, I play the UK albums only. But still, we can't forget history and how everybody in the U.S. (and Canada too) in the '60s got to know the Beatles, and that was by playing these U.S. LPs only.
Now yes, before you vote, you should consider the UK released counterparts to these U.S. LPs and decide in that matter which was the best of the bunch, and not so much by the overall best LP out of them all. But still, that should have some weight in this too.
Note, for Vee-Jay Records, only their first Beatle LP is listed in this poll, since it was the only true Beatle official release of theirs, the other Beatle LPs they released weren't official albums. All of the other listed LPs in this poll were released by Capitol - other than one other, that being the soundtrack of A Hard Day's Night, which was released by United Artists and like Vee-Jay's first LP, it's looked at as an official Beatle release.
Now a few notes about this list... First, the Beatles actually had 2 debut LPs in America thanks to 2 different record labels having rights to their music early on, so both of these LPs are listed, and yes, the 2 LPs had mainly different songs on them. Introducing... the Beatles, was again the first Beatles LP released in the U.S., on January 10, 1964, on Vee-Jay Records, coming out ten full days before Capitol's Meet the Beatles! was released. After its release, Introducing... the Beatles was heading for the #1 spot on the charts - but when Capitol's debut came out just a week plus later with double the ads, etc, that LP shot up to #1 first, while the Vee-Jay released stayed stuck in the #2 spot, just behind it for the next 9 straight weeks. For the most part, most American fans had both records, including my 2 older sisters, who's LPs were kind of like mine, as I was a preteen with no money of my own, so their albums were mine too, and I played them as much as they did - both LPs that is, when they weren't around.
Some more notes.... Vee-Jay was only permitted to sell their version of the Beatles first album until mid-1964, but in that short time it sold 1.5 million copies and by that summer was certified gold and platinum by the RIAA..... All of the tracks on the November 1964 LP The Beatles' Story were songs that were on the first Vee-Jay LP, which by the time of this Capitol release - were no longer available in the U.S. and hadn't been released on the first Capitol album, as they only previously been issued on the early 1964 Vee-Jay release..... Also to note, there were 2 extra official released LPs in Canada, too, but those were not out in the U.S., although those who lived in the northern U.S. states were able to get their hands on those LPs too. But this poll will just look at the American U.S. releases, so those 2 LP aren't listed. Also not listed are 2 other American only LPs…. The American Revolver album is pretty much the same LP as the UK release, minus 3 songs that didn't show up on it that are on the UK LP. So that's why I didn't list it.…. Then the 1970 release of the U.S. only LP Hey Jude isn't listed either. My guess is, if I added this one to the list, it would win the poll by a nice margin, since it is a great LP on its own. But therein lies the problem. This album while flat out great, doesn't fit into this poll question, since in this case there was no counter UK LP related to it or ever released at the time. Yes, this is the only case where those in the UK got screwed on a Beatles album - and not the other way around. Plus I'm not sure if years later some or all of the songs on this one were released on a different UK only album, but at the time of its release in 1970, no such UK LP existed, so there's no way to compare this one, and that's why it isn't listed (Even if yes, its album's cover photo – along with the Revolver cover, are both shown up above).
It's funny today how most American kids in the '60s didn't even know of the official UK LPs. But today we sure do, and I can see now that the UK albums were the better. But the U.S. albums were still great, and now just forgotten, but it's time now to remember them and vote on which one was the best compared to their UK ones. BTW, to make that a bit easier, although there's 12 LPs to choose from and I usually don't provide links to that many choices in the polls, for this week I made an exception, so yes, before you vote you can refresh your memory of these LPs by looking them over before you vote - or - if you live in the UK or elsewhere outside of the U.S., see what songs were on these American LPs. But to do that, well first, I had forgotten that clickable links do not work in our poll's dropdown poll list. Only when 10 or less choices are listed can this be done in the voting booth, when a bullet list voting style is shown and used instead. That's an auto feature built into these polls that I have no control over. So, to see these album links, you will have to go here – to the poll's result page, where those links still work. I do hate when voters see results before they vote since I feel it influences them and can make them not go for their first/true choice. But in this case it's the only way to see each LP and it's songs listed, so I'll have to link to that page here.
To vote in this week's Beatle poll... just click here: Beatles Weekly Poll
In last week's Beatle poll….the poll question was: Which is the Beatles' best traveling song?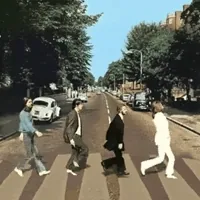 "Ticket to Ride" was the top pick with 12.6% of the vote. Second place went to "One after 909" at 12.1%, and in third was "Drive My Car", at 12%. All 3 are great picks I would say!... To see the rest of the results, just go here: Beatles Weekly Poll – week 435. Or to see the final results on the Beatles favorite song list page, click on : Beatles favorite songs for the results.
So that's it for this week's polls!.... What another crazy past week indeed for me, and a very sad week for everybody living in the U.S. and really for all peace loving humans here on Earth…. Saturday afternoon here we had yet another flash flood hit most of town and of course flood damage once again to my property and to many of my neighbors land, and damage to several of our local roads. This is the 4th time in the 17 years that I have lived here that a flash flood has hit us, yet it wasn't as bad as the other 3 floods before that we had, and nothing bad at all compared to all the people in the U.S. getting gunned down and killed last week in those 3 totally different places around the country. It's sad that this will never end and the fools on the right defend the out of control gun ownership BS we have in this country. While this has been going on for years now – it only happens regularly in the U.S. and nowhere else on the planet on a regular basis... Why?? Well Trump and his hate talk are behind the major increase in this BS for the last 2 plus years. Nowadays it isn't just nutcases doing the killings, but white supremacists that Trump clearly supports. He sparks them all on and that's why there's been such an increases in all of this (3 different killing sprees in one single week!?)…. Although having guns in your home might make you and many others feel safer against bad things happening, and I know for a fact it does, as it makes me feel safer anyway, your shotgun at home doesn't do you any good when you are out in public. I don't ever carry when I go out in public - and that's where the real danger is, since most others don't carry in public either. Plus just talking about all of this does nothing to end the madness. Praying to your God, whichever one you believe in, does nothing at all, either. Talking about it here at this board does nothing. But if Trump would just shut the fuck up, and if congress would just passed much sticker gun control laws, that would help. Now there's only 2 ways to have Trump shut up. First, one can hope that all of the junk food he eats kills him with a heart attack tomorrow morning. That would shut him up, yes indeed. But then of course - we get Mike "asshole" Pence to take his place, and Pence would be even worse than Trump at the job. So I don't hope that happens to Trump till at least the day after he is voted out of office. Yes, what we need to do is just that - vote the racist pig out! Yeah, we would have to still put up with him till 2020, but again, he's better than Pence. So until that day comes, many more innocent, good people will be killed by his crazy supporters. I guarantee you that, but then again, I don't have to guarantee that to you, as you already know it's the truth (if you are sane, anyway). Meanwhile, my shotgun is loaded and ready, even if I need it where I live more so to scare off the wildlife around here. But maybe I should get a permit for a concealed weapon to carry in public, too? Maybe we all should? I guess I could close these sad comments out with RIP to those killed, but they all died before their time should have been up, because of some far right wing people who will never stop their hate of others, and it is all Trumps fault that this has increased of late.
Well my friends try to have a good week ahead anyway, but if you live in the dangerous U.S., beware of everything around you and beware of everyone who you don't know! We are all targets of these far right terrorists who hate us for either how we look, what's in our blood, or what we believe in that they are against.
Keno
Gasland Thread
---
Post Follow-up
---
Note: Do not hit the "Post Message" button more than once, even if it is taking a long time to post your message. Doing so may cause a double post to appear and could slow down your posting time even more.
Filter Threads/Archives
---
---
Download your free, customizable Burton Networks Message Board now!
© 1998 - 2019 by Keno Internet Services, except where otherwise noted. All rights reserved.