---
IT'S A GAS, GAS, GAS!!
MESSAGE BOARD ARCHIVES/WEEKLY ROCK POLL POST
Return to Gasx3/Poll Post Board Homepage
---
Gasland Message
---
Name: Keno
E-Mail: keno@fairpoint.net
Subject: Poll Post for the week starting Monday, June 10
Date: Monday, June 10, 2019
Time: 12:09:37 AM
Remote Address: 97.107.69.29
Message ID: 320261
Parent ID: 0
Thread ID: 320261

Poll Post for the week starting Monday, June 10
As I noted last week here, and in case you missed the last Poll Post, the main Stones poll is on hiatus until we finish up the Stones Album VS polls, and then after that is all wrapped up, the main poll will return - but perhaps only temporary, depending on if I can come up with more good questions for it besides just official video questions (which we are almost done answering). Yet one thing is for sure, there won't be 2 Stones polls a week running anymore. But anyway, as we enter week 1,037 of this poll, here is the new question: The Rolling Stones, Now! vs Emotional Rescue, which album do you like best?

vs

For this week's question, we bring back for the very last time, the verses poll series with the longest name, that being: "The Rolling Stones, not Now! but many moons ago!" series, as this is the very last matchup for its host album, The Rolling Stones, Now!. TRSN has a winning record in our Stones Album VS series, of 13-10, and it sits just outside of the Top 10 in the 11th spot in the album VS standings. This week it takes on in its last match, the battered Emotional Rescue LP, which has a losing record of 3-19 and is way down in 22nd place in the standings. But ER is also guarantee not to finish any lower than in that spot and it still could leapfrog over the LP just ahead of it, that being Steel Wheels, if it could win its last 2 matches (not likely) and if SW loses its last match to December's Children (now that could happen indeed). But yes, ER would need a major upset this week to beat TRSN.
To see the songs that appear on The Rolling Stones, Now!, click here: TRSN , and for the songs on Emotional Rescue, click here: ER. Just remember when looking over the songs on each LP, ignore my ratings for the songs that you will see, as I never wish to influence anybody with what I have down there for each song before anyone votes. As I've been noting each week, I have no choice but to link to my own site now for these polls for the album's song list, thanks to The Stones official site taking down all the album pages that were up there for years, as there's nothing to link to anymore over there. Really, what the hell is wrong with the band and the people running that site today anyway to allow that to even happen?!
To vote in this week's Stones poll, just click on: Stones Weekly Poll.
Looking back at our Stones poll last week, the question was: Bridges To Babylon vs Tattoo You, which album do you like best?

vs

Nope, it wasn't close at all, but a landslide win for TY, just like all of us was expecting. To see just how big the landslide was for TY, just click on the following link: Stones Weekly Poll - week 1,036. Or, you can check out all of the past final results from all of our Stones Album VS Polls and view the updated, current album standings at the Stones VS Page 1.
Now let's move on to this week Classic Rock Poll. It enters week 677, and in this one yes, we still vote on 2 different poll questions in one week. At our first poll, the question asks: What's the funniest or most strange Rock song title?
First, coming up with a picture to use up on top of the page for this question wasn't easy at all, so I had to go with something very generic indeed.
Anyway, I guess you can say we will look at the light side of things with this week's poll question. Just remember, we are not voting on the songs and their music here - as this poll is simply about the song titles only! So it's one of those questions where you can vote for a song you normally can't stand - but maybe you like its title a lot, and better than any other title listed…. so vote for it! Or you can vote for a title if you feel it's got the weirdest title and you still like the title. But you got to consider both things here. If you feel a song has the weirdest title - but this time you don't like the title at all... then in that case, don't vote for it! Again, you got to like the weird title it has to pick it, and if that isn't the case, then don't vote for it!
Now this is yet another poll that could have been broken up into 3 parts, but even with 46 choices there will be only one part to this poll. My feelings are that sometimes, like this time, 46 choices to find one silly or ridiculous title that you like, won't be too hard to do, and you won't need 3 weeks to figure this one out…. But another thing to note here, is that some of these titles are flat out stupid - even if I was being kind when I wrote out the question and used the word "strange" in the poll's question instead of "stupid". Most people won't like a stupid title, but they might or will like a strange one, even if still - some of these are really just stupid titles, IMO.
To see this week's list of song titles that we will choose from, click here: Classic Rock Poll, and when you get to this page, choose "Poll 1" to vote on this question.
For our second Rock poll this week, we have the Rock VS poll, which asks this question: David Gilmour vs Roger Waters, who was the better songwriter for Pink Floyd?
Now this matchup for this week should be a good one indeed. As you may know, Roger Waters wrote more of the lyrics to Pink Floyd songs while David Gilmour wrote more of the music to them. Normally in most bands it's the lyrics that count more, but in Pink Floyd, maybe that wasn't the case, as in this band, their music and sound was as important as their songs' lyrics were.
Now since we are talking about Pink Floyd overall, it doesn't matter that Gilmour wasn't in the band for the first LP or that Waters wasn't in the band for the last two. Syd Barrett of course wrote all the lyrics on the first LP anyway, so while Waters played on that album, he didn't write any lyrics for it, either. Then some would argue that the last LP Waters was on, The Final Cut, had very little of Gilmour on it, and keyboardist Richard Wright wasn't on it at all, and in truth, that LP was really a solo Waters LP. But it still was an official Pink Floyd LP regardless, even if many fans didn't care for it. It was also the only Floyd LP where Waters sang all of the lead vocals on (other than for one song), whereas the lead vocals was usually Gilmour's role, other than on the first LP were Barrett was the lead singer. But of course, for this poll, singing doesn't count at all, as we are in the mists of answering songwriting questions at this Rock VS poll only; it's week 4 of asking this line of questioning - to be exact. So vocals don't count here, nor does musicianship, only songwriting does, and yes, that includes writing both the lyrics and the music.
There will be Wiki links to both men in the voting booth so you can check out the songs they wrote while in the group. Just remember, if you use these links, only look at the songs they wrote while in PF, as like the other poll questions before this one, we aren't looking at any other songs that they wrote - including songs from any solo albums.
To cast your vote in this week's second Rock poll, just click here: Classic Rock Poll, and when you get to this page, choose "Poll 2" to vote on this question.
Looking back at last week's 2 Rock polls, the first question asked: What was the best tribute song/LP made for a late Rocker?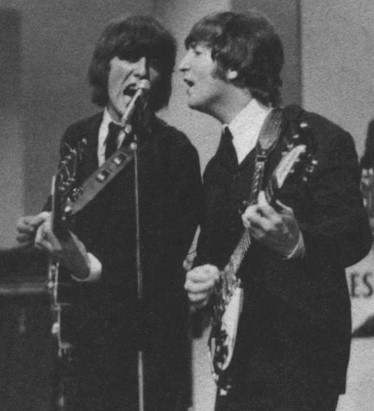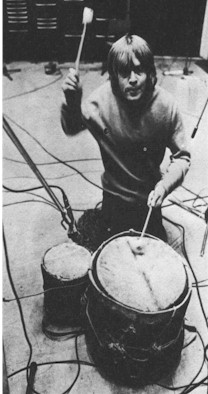 "Shine a Light" by the Stones, which was written about Brian Jones, and which lead by a handful of votes for most of the week, started to lose its lead first on Thursday night to the George Harrison song (that included Paul and Ringo on it) written for John Lennon "All Those Years Ago", but then SAL retook the lead by Saturday morning, but the only lead that counts in the end is when the clock strikes midnight on the U.S. East coast come Monday morning, since that's when the poll ends… and… by that time, the tribute song written for John Lennon was in first place by one single vote over SAL! Third place went to the very short song "The Needle and the Damage Done" by Neil Young and written about the death of his bandmate, Danny Whitten, be it was not as close in the voting as the other 2 songs were and IMO, not really a tribute song at all, but more an antidrug song. In fact, I almost didn't include it in the list, but did in the last minute. I always felt the last line of the song was poorly written, too. I mean, how can every junkie be like a setting sun? The setting sun rises again come morning, but once dead, a junkie will never rise again. Then again, the clever line "milk blood to keep from running out", if you know what that means, is totally excellent indeed. Yet shooting up in that way – or in anyway period for that matter, is very foolish, indeed.
To see where the other songs listed in the poll ended up in the voting, click here: Classic Rock Poll 1, week 676. Or to see the Top 10 finish only, you can do that at our newest list page: Top Ten Lists, Page, 16.
Looking back at last week's VS Rock poll, the question asked: Christine McVie vs Stevie Nicks, who was the better songwriter for Fleetwood Mac?
This one was somewhat close, but still, Christine McVie lead for the entire week and never once gave up the lead. To see the full, final results from this poll, click here: Classic Rock Poll 2, week 676. Or to see the results on the VS list page only, please go here: VS Page 3, List Page 15 and look under the "Songwriters VS Polls".
We finish this poll post as usual with the Beatles poll, where we enter week 428, and the question this week asks: What is the best 12 String guitar heard on a Beatles song?
First, above is a photo of George Harrison's 1963 Rickenbacker 360/12, the 12 string guitar heard the most often on the Beatles songs that featured 12 string guitars.
I could only find 21 songs that featured 12 string guitars to list for this poll, yet I was thinking there would be more than just that total when I started to search for songs. Paul plays 12 string guitar of course, but I guess not in the studio when he was in the Beatles (as I couldn't find any such songs); maybe because he was mainly the bass player in this band, perhaps that's why? Or did I miss a song or 2 that he played 12 string on? Plus while John owned a electric 12 string guitar since the late '50s (an old Rickenbacker 325-12), he only played it on one Beatle studio song, as George played all of the rest of the electric 12 string parts that I could find. Yet with that noted, John played most of the acoustic 12 string guitar parts on Beatle songs, not George! So yes, I was somewhat surprised by what I found and learned when I put this list together. I usually don't have that happen to me, it's poll results that surprises me most often after the poll is run, not the choices I look up before the poll starts up, as I already know beforehand what most of the choices to polls are gonna be! Heck, I was thinking that would be the case with this poll list, but no, it wasn't! But I sure had a good time in putting this list together and learning a thing or 2 new about the Beatles and their 12 string guitar songs.
To vote in this week's Beatle poll, just click on: Beatles Weekly Poll
In last week's Fab poll….the poll question was: "Can't Buy Me Love" vs "Money (That's What I Want)". Which Beatle song about money is better?
vs
Gosh was this one ever so close, and an hour before the voting ended we had a tie! But one song did manage to pull ahead in the last hour, and it was the one that lead for most (but not all) of the week. To see which song that was, just go here: Beatles Weekly Poll – week 427, or to see the top results on the Beatles VS List Page, click: here and look under "songs" for the results. Note: I've been having all kinds of problems with this old list page thanks to the old program I use in trying to publish it with. As of tonight I only got last week's results to show up correctly, and I can see there are all kinds of issues with this page. It really needs to be totally rebuilt, and that would take forever to do since there's so much on the page already and many different tables on there that will all need to be rebuilt. So it's looking like I will have to do that, or at least something else will need to be done… in time.
Well I hope your June has gotten off to a good start. June is and has always been birthday month in my family, with 3 of my kids having birthdays in the last 6 days! Plus although my parents are both gone now, they too had their birthdays in June, too. Yet to this day I still get the kids dates mixed up. I know one is on the 3rd, one on the 5th and my middle grandson's is a few days after the 5th, but what's the exact date again? Well since they all just took place, I know who's is on what date for now, but ask me in about 2 months who's are on what date again and I'll get them all wrong again – and for the next year, up until June 4 or so when I'll have to ask again who's comes first. But I do that on most important dates, hey I'm dyslexic, so that's my built in excuse.
I thank all of you for taking part in our polls for both this week and last, and I hope you all have an excellent week ahead!
Keno
Gasland Thread
---
Post Follow-up
---
Note: Do not hit the "Post Message" button more than once, even if it is taking a long time to post your message. Doing so may cause a double post to appear and could slow down your posting time even more.
Filter Threads/Archives
---
---
Download your free, customizable Burton Networks Message Board now!
© 1998 - 2019 by Keno Internet Services, except where otherwise noted. All rights reserved.