Re: Re: Another Flash!
---
[ Follow Ups ] [ Post Followup ] [ Keno.org Message board ] [ FAQ ]
---
Posted by Keno on March 15, 2000 at 18:06:31:
In Reply to: Re: Another Flash! posted by Fleabit Peanut Monkey on March 15, 2000 at 17:39:43:
: : But some years ago, I saw another JJF video in german TV: black & white, and the boys were playing live,
: : Who knows this film?
: Well, there's another version of the "warpaint" video which has them playing without make-up, and the vocals are live but out of synch
Yes, but its not the german TV video in question. I got a boot that shows all of them, one after the other.
:If anyone has the NME clip PLEASE let me know!
Is there a video of this? I though the Stones only allowed still photos of this show, unless that was another one of their NME shows.. But yes, if there is a video of it, I wanna know too! Below is a photo from that show.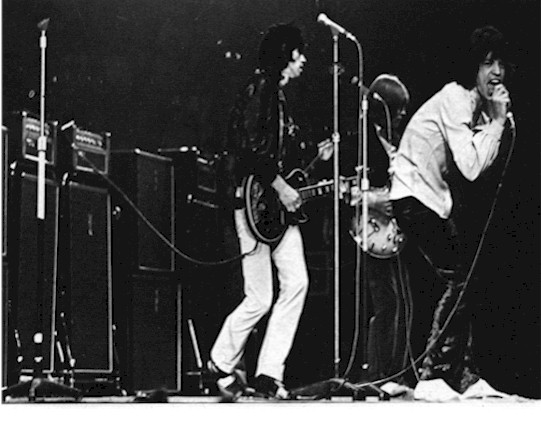 ---
---