---
IT'S A GAS, GAS, GAS!!
MESSAGE BOARD ARCHIVES/WEEKLY ROCK POLL POST
Return to Gasx3/Poll Post Board Homepage
---
Gasland Message
---
Name: Keno
E-Mail: keno@fairpoint.net
Subject: Poll Post for the week starting Monday,Nov 9
Date: Monday, November 09, 2020
Time: 12:32:20 AM
Remote Address: 8.41.160.9
Message ID: 320757
Parent ID: 0
Thread ID: 320757

Poll Post for the week starting Monday,Nov 9
Okay, so it's time for this week's poll Post! We'll start off as usual talking about the Stones poll, which enters week 1,110 of polling, and we will take a look at this brand-new question: Rate the Rolling Stones second single release 'I Wanna Be Your Man', from 1 (lowest) to 10 (highest)
Stones' "I Wanna Be Your Man" , cover song
With so many Stones songs to rate, I wasn't sure what order to rate the songs in, and being that this is round 2 of what should become a long running series, I need to figure that out. But just not now, I'll just go with their second single next and make up my mind after that. I could just go in order of their single releases, and after that we could rate the other songs, and if I do that, well, then I won't miss any songs later on down the line. Or I could jump around, like maybe have us rate a MT era song next, and then a modern-day song after that? Not sure yet, but we had a nice enough turnout for last week's poll (just like the U.S. election last week saw, so I guess voting was on everybody's mind), and time will tell as to which way I'll go on this.
Meanwhile, "I Wanna Be Your Man" was of course a 1963 Lennon/McCartney song that was mainly written for the Stones. Paul and John were visiting the Stones in their studio one night after an award show that they all had attended, and Jagger asked them if they had any new songs that the Stones could record as their second single. While the Boys waited on Lennon and McCartney, the two went into a corner of the studio and wrote this ditty for them, after Macca had a song that only had one verse already written, so he and John told the Stones to hang lose and they wrote the song pretty much right there on the spot, starting from the single verse that Paul had started…. For the most part, Brian Jones totally changed the song's sound around with his lead guitar part and some felt he should have been listed as co-writer of the song, since what he played wasn't what the 2 Beatle writers, wrote. But no, the band wanted this to be a Lennon/McCartney song only, as having "Lennon/McCartney" shown on the single would be the song's main selling point.... until their new fans heard the song and realized, that a new star was born named "The Rolling Stones", and they won't need the Beatles help any longer.
Yes indeed, the tune was a big hit for the Stones, just missing the Top 10, landing at #12 on the UK's main chart, with the UK being the only place it was released, as nobody yet outside of England knew who the Stones were (but that was soon to change, thanks in part to this song). The lineup for this one was: Mick Jagger – lead vocals, Brian Jones – lead slide guitar, backing vocals, Keith Richards – rhythm guitar, Bill Wyman – bass, Charlie Watts – drums.
I link to this song, as usual, at the voting booth, but just remember, we are not rating the video here, only the song itself. So, how high or low will you rate this one? To cast your vote in this week's poll, just click on the following link: Stones Weekly Poll.
Last week at the Stones poll we voted on this questionRate the Rolling Stones debut cover song "Come On", from 1 (lowest) to 10 (highest)
Stones' "Come On" , The "Red sleeve", one of the 7 different color covers used for the single release
Well it seems that you Stones poll voters liked this new question well enough, and while we didn't have anywhere near a record vote last week with this question, the poll still went well enough. The top picks were spots 7, 8, and 9, with all three finishing in that order. To see the full results from this poll, just click here: Stones Weekly Poll - week 1,109. Or, to see the results to this poll at the Stones List Page, just visit this page: Stones Top Picks, List Page 2, at least I think I'm gonna put the results here, but I need to take one last look to make sure there's still room on the page for a new – and what could be a long, new listing (standing wise, perhaps) for that page. If it's too filled up, I'll choose another page and let you all know which page that would be, if that's the case. But for now, the results are on the very bottom of this page.
All right, now let's take a look at this week's Classic Rock Poll, where we enter week 750 of polling, and as usual for this one, we'll be voting in 2 different Rock Polls…. In this week's first regular Rock poll, we ask this: Of the four favorite songs chosen as the best for each season, which one is the best of the bunch?
The four seasons, all in one
Two weeks ago we voted on the best Rock song of the fall (or "autumn" if you prefer) and that finished up my asking for the best songs from each season. So for this week, let's pick one song from out of the top 4 songs chosen for each season, and see which one is our favorite song from the four seasons (no, don't think of the singing group here, and funny that they didn't sing any such songs themselves, at least that I know of, anyway).
So, the four songs that were chosen are: For Summer: "Summer in the City" - Loving Spoonful; for Winter: "California Dreamin'" - The Mamas and the Papas; for Spring: "Here Comes the Sun" - The Beatles; and for Fall: "Alice's Restaurant" - Arlo Guthrie.
I say those 4 are all nice choices, so let's vote and see which one comes out on top! You can make your choice and vote in our first Rock poll, here: Classic Rock Poll, and when you get to this page, choose "Poll 1" to vote on this question.
For our second Rock poll of the week, which is our VS poll, we will vote on this: Elvis Presley's cover of "Hound Dog" vs his cover of "Jailhouse Rock". Which of these two Jerry Leiber and Mike Stoller written songs did he cover better?
VS
"Hound Dog" vs "Jailhouse Rock" both covers by The King
First, this will be the last VS poll for a while, as I like how I've been running these polls for the last couple of years, running the verses poll in the summer and early fall, and then switching on over to the video polls in late fall and throughout the entire winter and spring. It works best this way since it really only takes a second to vote in the VS poll, but for the video poll you got to watch the video first before you rate it, so it takes a bit more time to vote in that one and we all seem to spend more time indoors come winter and thus have more free time on our hands. Anyway, thanks to this extra free time in the winter, that just might be why we always seem to have more voters in the winter months. Of course, I could be totally wrong here, but I still like how I got it set up anyway, so I'll keep taking that seasonal route that seems to work best.
Now, with these 2 Jerry Leiber and Mike Stoller written songs, "Hound Dog" was released first, on July 13, 1956. The King wasn't the first to release this tune, nor to have a big hit with it, as it was first released in 1953 when it was covered by Big Mama Thornton and went to #1 for her. For Elvis, his version also went to #1, on seven different U.S. charts alone! Yet it only made it to #2 in the UK.
For "Jailhouse Rock", this one was released a year later on September 24, 1957, and well, it also hit #1 on those same U.S. charts, and also did the same in the UK, and in a few more countries to boot!
Now when you vote, remember, we are not rating videos here, just go with the cover that you dig more. To vote, just click on this link: Classic Rock Poll, and when you get to this page, choose "Poll 2" to vote on this question.
Last week in the first Rock Poll we answered this question: Uncomfortable songs: What was the hardest song for a Rock performer to play on?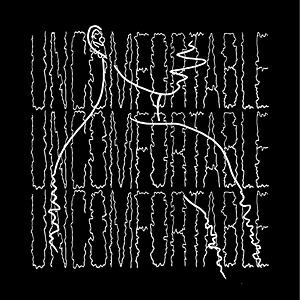 Uncomfortable songs
I always like it when a poll idea that I came up with in the last second, does well in the vote count. That was the case last week, but then again, the weekly poll always seems to do great in polls cast each week anyway. For this one, the Fleetwood Mac song, "Go Your Own Way", which Lindsey Buckingham wrote about his former common law wife and Mac bandmate Stevie Nicks, was the top picked choice. Yeah, Stevie flat out noted she hated to sing on this one since what her former lover wrote about her in the song was untrue, but she still sang on it anyway.
You can click on the following link to see the poll's full and final results, here: Classic Rock Poll, week 749, Poll 1. Plus, I'll also place the poll's result at the Rock Top 10 list page 16, by clicking on this link: Rock Top 10 list, 16.
Last week at the VS poll, I asked and you answered this question: "Sloop John B" by The Beach Boys vs "The Wreck Of The Edmund Fitzgerald" by Gordon Lightfoot. Which song about a sunken boat is better?
VS
"Sloop John B" by The Beach Boys vs "The Wreck of The Edmund Fitzgerald" by Gordon Lightfoot
"Sloop John B" won this one. You can check out the final tally of votes by clicking on the following link: Classic Rock Poll, week 749, Poll 2. Or, to see the final results from this one at the VS list pages, just go here: VS Page 3, List Page 15. The results can be found at the very bottom of the page.
Time to close out this Poll Post by looking at the Beatles Poll. This week we will answer this: Rate the artwork for the front cover of the Beatles EP Beatles for Sale No. 2
Beatles for Sale No. 2 EP cover
Although this EP's cover looks like the front cover used for the EP Beatles for Sale, no, it isn't the same cover – or even the same photo, not at all. So take a good look at it, then give it whatever rating you feel it should have.
To vote in this week's Beatle EP cover poll (yes, we're almost done rating the EP covers), just click on this following link: Beatles Weekly Poll.
Looking back at last week's Beatles poll, we voted on this question: Rate the artwork for the front cover of the Beatles EP Extracts from the Album A Hard Day's Night
Extracts from the Album A Hard Day's Night EP cover
A top rating for this one was an 8, with 26.2% of the vote. To see this poll's final results, just go here: Beatles Weekly Poll – week 499Or to view the Beatles List Page that this one will show up on, click here: Beatles Album Covers List Page . A repeat from last week, is this note: I have added in a new, second standing's list to this page for greatest hits, compilation, and EPs only, now also listed on this page, so the standings are all now different, as studio albums now have their own separate list from the studio LPs.
So that's it for this week's Poll Post. As already noted here last week, we did have a great week last week in America, in us throwing out the fascist pig trump from office!! So now we can all move on and hope old Joe will do us a good job while taking over that office starting in January.
I do hope all of you have a great week ahead, and thanks for voting in our polls!
Keno
Gasland Thread
---
Post Follow-up
---
Note: Do not hit the "Post Message" button more than once, even if it is taking a long time to post your message. Doing so may cause a double post to appear and could slow down your posting time even more.
Filter Threads/Archives
---
---
Download your free, customizable Burton Networks Message Board now!
© 1998 - 2020 by Keno Internet Services, except where otherwise noted. All rights reserved.