---
IT'S A GAS, GAS, GAS!!
MESSAGE BOARD ARCHIVES/WEEKLY ROCK POLL POST
Return to Gasx3/Poll Post Board Homepage
---
Gasland Message
---
Name: Keno
E-Mail: keno@fairpoint.net
Subject: Poll Post for the week starting Monday,September 7
Date: Monday, September 07, 2020
Time: 12:47:43 AM
Remote Address: 8.41.160.9
Message ID: 320691
Parent ID: 0
Thread ID: 320691

Poll Post for the week starting Monday,September 7
It's time to get this week's poll post rolling (be it late again), starting off as usual with the Stones Poll, which enters week 1,102 of voting, and I'll ask this question: "Too Much Blood" - The long disco version vs the regular version. Which release do you like better?
"Too Much Blood", 12" disco single cover
Okay, so while I still hate disco (as you more than likely do too), for the second week in a row I'm asking another half disco question. But hey, that also gives me and you another chance to vote anti-disco and perhaps send the Stones a message to stop with the disco shit. Truth being, they did stop releasing disco crap as soon as disco was no longer cool. So with most fans again voting anti-disco for 2 or 3 weeks in a row should remind them of how we feel about such nasty noise. Now of course, you might be one of the rare Stones fans who does like disco, so here's your chance to show support for what you like to hear.
Anyway, the non-disco take of "Too Much Blood" was featured on their 1983 album Undercover, while the disco single was released as a special 12 inch single almost a year later. Keith Richards and Ronnie Wood were smart and didn't appear on this track, it was just Mick on vocals and guitar, along with Wyman and Watts playing in their usual slots, with Stones roadie Jim Barber also playing guitar on the track. Horns were provided by the musical group Chops.
This song itself is very weird, to say the least, and to make things worse, for whatever reason, Mick decided to add in lyrics about that Japanese nut who was living in France who killed his French girlfriend and cut up her body – and yes, he slowly ate her until he was caught a few weeks later burring her bones in a park. The nut, after he was caught, only served something like 10 years, and was then released from prison, and became a free man! So now every time I hear this sick, true story about this nut, I get a sickly feeling and rather not be reminded of that truly insane person. So why would anybody want to write about that guy while going into detail like this song does? I guess Mick felt we had to be reminded about of this nutcase. Too much blood, for sure.
So deep down, I really don't care for either version of this song, but which version do you like better? You can hear and compare the 2 takes of the song at the voting page and then vote by just clicking on the following link: Stones Weekly Poll.
Last week at the Stones poll we answered this "Miss You" - The long disco version vs the regular version. Which take/release do you like better?
VS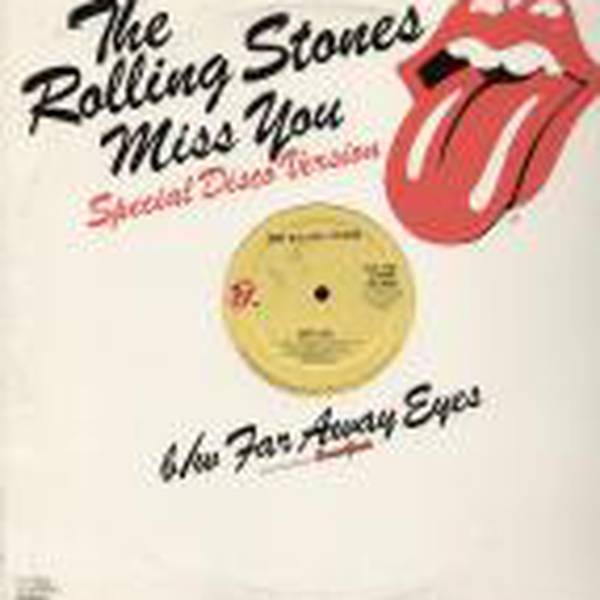 "Miss You", Regular version VS Disco version
Okay, so from looking at the final results from this one, most Stones fans, like myself, and along with most of our voters, do hate disco - even if the disco version of this song really wasn't that bad. For me, it was just too long a song. But to see the full, final results from last week's poll, just click here: Stones Weekly Poll - week 1,101. Or, to see the results to this poll at the Stones List Page, just visit this page: Stones VS List Page 2 and look under "Songs".
We now move on over to this week's Classic Rock Poll, where we enter week 742 of polling, and as usual for this one, we'll be voting in 2 different Rock Polls…. In this week's first regular Rock poll, we ask everybody to answer this question: Which Rock song is the most misunderstood?
No, we aren't looking for misunderstood lyrics, but misunderstood songs But it's impossible to find a photo that goes with this question, too
When I thought up this question the other day and decided to go with it, well when I put the choice list together, I was thinking I would find a lot of songs that cover this question. But that wasn't the case at all, as all I could think up - and then find when I Googled the question, was just 18 such songs! But still, good songs that yes, confused many as to what the song was really about verses what fans thought it was about.
To look at the poll's 18 choices, and to vote in our first Rock poll, just click here: Classic Rock Poll, and when you get to this page, choose "Poll 1" to vote on this question. Oh, and before I forget to mention it, because of space restriction in the poll's admin, you will notice that there's a lot of run-on words in the poll voting page for several of the choices listed. Not a whole lot I can do when this happens (rarely), so very slowly read what you see there and no, your eyes aren't playing games on you, nor was I stoned out of my mind when I put this poll question together (okay, I was stoned, but not out of my mind, and my comfortably numb state had nothing to do with the problem).
For our second Rock poll of the week, we are still running the VS polls. This week we vote in slightly different worded verses question, so here it is: Which version of "The Sound of Silence" by Simon & Garfunkel, is the better one?
"The Sounds of Silence" vs "The Sound of Silence"
Had it not been for this great song, well, that is, more so its remake, "The Sounds of Silence" (aka "The Sound of "Silence"), Simon & Garfunkel would have gone down as another Tom and Jerry, that is, like Tom and Jerry, they would have been totally forgotten and never known.
Now, this wonderful little song, written by Paul Simon, was recorded and released as the first single by this new duo called "Simon & Garfunkel", after at first being forced to be called, yes, "Tom and Jerry", while both of them were still in high school (in 1957), and with their only single under that name, "Hey Schoolgirl", having minor success, but nothing to big other than it did chart (at #49)... But their label felt that they were going nowhere and dropped them. Well, 7 years later, Simon & Garfunkel, now allowed to use their real names, made their debut album, Wednesday Morning, 3 AM, "The Sounds of Silence" was the single and both the LP and its single also went nowhere. So the duo broke up, and Paul Simon went to live in England while Art Garfunkel went back to school.
This mellow acoustic song was really not that bad at all, and Columbia Records producer Tom Wilson, liked the song a lot and felt it just needed more to it besides the 2 guys singing along to Simon's lone acoustic guitar. So Wilson decided to make the song electric, and added in several electric instruments along with drums to the former acoustic track, renamed it "The Sound of Silence" (since the lyric in the song was sung in that way) , then re-released it as a new single - without Simon or Garfunkel knowing anything about this. It became a huge #1 hit before Simon could even get back to the States, after Garfunkel called him on the phone about the hit single they now had, and this move by Wilson got the 2 back together. I'll add, thank goodness for that! In short time the 2 made a new album that included the song, which used the song's old title for the LP's title, called Sounds of Silence. The rest is of course Folk-Rock history.
Some claim that the opening line, "Hello darkness, my old friend, I've come to talk to you again" is about a deeply depressed individual who is contemplating suicide, and they claim that's what the song is about, too. Totally untrue, as that's not what the song or lyric is about. The opening lyric came from Simon's when he was just a boy, back when he would sing in the bathroom to himself with the lights out - because of his being on the shy side and didn't wish to look at himself in the mirror while he sang.
You might also notice that not only is the music played totally different on the electric version of the song, but while the electric take used the same vocals from the acoustic cut, on the acoustic version, the vocals from Art and Paul, are equally both sang as a true harmony, whereas on the electric version that take of the song has Artie's vocals more out in front of Paul's, especially as the songs moves along, with Paul's vocals sounding more like backing harmony to Art's now lead vocals.
BTW, yes, this is a VS poll question that is just worded differently. It's the very first verses poll question that I don't have "vs" in the question, but it's clearly still a VS poll question never less (I just felt like wording it differently, that's all). Now, to vote in this week's verses poll (and yes, you can listen to both songs at the voting page before you vote), just click on this link: Classic Rock Poll, and when you get to this page, choose "Poll 2" to vote on this question.
Last week in the first Rock Poll we answered this question: What artist put out the best cover song ever? (Part 5 of 5)
Well, that was one fun poll series, and since the total votes cast at this one poll last week set a new record for most total votes in a week for one poll, I guess it was a fun question for all who took part!... So, you ask, what were the results? Close, but the top 2 songs picked were in those spots for the entire week, the 2 being, The Animals cover of 'The House of the Rising Sun', a traditional folk/blues song, writer unknown, taking first place with 4% of the vote; with the song I voted for also seeing 4% of the vote – but receiving one less vote to place. That song is "The Byrds' great cover of "Mr. Tambourine Man"', written by Bob Dylan. Third place went to Janis Joplin's cover of 'Me and Bobby McGee', written by Kris Kristofferson & Fred Foster, with 3.8% of the total votes. I usually stop with the #3 pick, but since the #4 pick was Elvis Presley's cover of "Don't Be Cruel', written by Otis Blackwell, well, I'll note that the King was the only artist to have 2 songs land in the Top 10 and he just miss out on a third song being in there, a song that ended up in the #11 spot. You can click on the following link to see what song that was and what the rest of the Top 10 cover songs were, along with the poll's full results: Classic Rock Poll, week 741, Poll 1. Or, to see the Top 10 list from this poll, click here: Top 10 List Page, Page 16
Last week at the VS poll, I asked and you answered this question: "I'll Be Watching You" by The Police vs "One More Night" by Phil Collins. Which stalker song about a lost love is better?
VS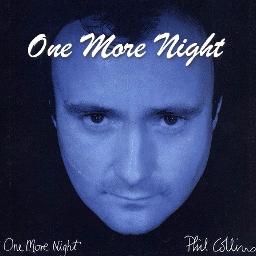 I'll Be Watching You VS One More Night
While this one did well in the voting totals, the results were not even close. One song won in a landslide. Which one was that? Well you can find out here: Classic Rock Poll, week 741, Poll 2. Or, to see the final results at one of the VS list pages, just go here: VS Page 3, List Page 15.
We close out this week's Poll Post as usual with the Beatles Poll. This week we enter week 493 of voting and we got a brand new question where you aren't rating album covers for once. Instead you are comparing covers, which of course isn't the same thing. Anyway, we ask: Which album cover is better, the one on Let It Be, or the one on Let It Be... Naked
vs
Let It Be vs Let It Be... Naked
Now yes, just like the question at the Rock VS Poll this week, while this poll is a Beatle album VS question, it isn't being presented in that way, as "vs" is nowhere to be found in the question. That doesn't mean anything for this poll (or at the other one) other than I just felt like wording the question differently for this week in both polls. Didn't want too many "VS" popping up on the Poll Menu page, since the Stones poll is a verses question, too. So that means 3 of the 4 polls this week are verses polls!
Now you can see each album covers' up above and the biggest difference is that the cover photo for Let It Be... Naked is monochrome images of The Beatles, with the photos being the very same photos used on Let It Be except for one difference, that being the picture of George is not the same, it's a different photograph, showing George with a mic in front of him, just like how we see John and Paul in their photos on the cover. But why was this done? Ringo is still seen without any mic, and his picture wasn't changed, so why change the original photo of George?
But anyway, to vote in this week's Beatles VS album poll, just click on this following link: Beatles Weekly Poll.
Last week at the Beatles poll, we voted on and answered this question: Rate the artwork for the front cover of the Beatles box set of The U.S. Albums
The U.S. AlbumsBox set front cover
The top pick for this one was an 8, taking in 31.5% of the vote in close voting. To see this poll's full results, just go here: Beatles Weekly Poll – week 492Or to view the album cover rating standings on the Beatles List Page, click on: Favorite Beatles Album Covers List Page. The standings can be found up on the top of the page.
Okay, so that does it for this week's Poll Post. Here in Colorado last week we went back into the now late summertime heat wave, something we don't usually see this late in the summer, with record highs for the last 3 days in a row, with temps near 90 degrees F. So what would be the best way to break this heat wave? Well how about a big snowstorm along with a hard freeze to boot? Yep, that's what is supposed to happen here come Tuesday, with Winter Storm Warnings issued along with heavy snow and temps going down to 20F Tuesday night, with some more snow expected that night as well. Well, early September snow is even rare here, and while I'm more than happy to see the hot weather end, my veggie garden that I got started late this season as it was, is only now starting to produce food, but it needs another 2 plus weeks of growing and well, 20 degrees F with snow isn't the best weather to grow tomatoes and other such veggies in. So, while I plan to cover the garden with a blanket and tarp, and hope for the best…. I got a feeling my garden will have a premature death to it by Tuesday Night, even if it gets past the daytime snow that will fall in the afternoon. So yes, I'm hoping the weatherman will be totally wrong, but of course, I'm the only weatherman in this town, so I got to hope I'm wrong? Oh well, time will tell what happens, but in the meanwhile I do hope you all have a great upcoming week!
Keno
Gasland Thread
---
Post Follow-up
---
Note: Do not hit the "Post Message" button more than once, even if it is taking a long time to post your message. Doing so may cause a double post to appear and could slow down your posting time even more.
Filter Threads/Archives
---
---
Download your free, customizable Burton Networks Message Board now!
© 1998 - 2020 by Keno Internet Services, except where otherwise noted. All rights reserved.