---
IT'S A GAS, GAS, GAS!!
MESSAGE BOARD ARCHIVES/WEEKLY ROCK POLL POST
Return to Gasx3/Poll Post Board Homepage
---
Gasland Message
---
Name: Keno
E-Mail: keno@fairpoint.net
Subject: Poll Post for the week starting Monday, Dec 2
Date: Monday, December 02, 2019
Time: 1:30:21 AM
Remote Address: 97.107.69.29
Message ID: 320392
Parent ID: 0
Thread ID: 320392

Poll Post for the week starting Monday, Dec 2
Time to start up this week's Poll Post for our 4 music polls, and yes, I'm running late on this tonight. But I always start off talking about the Stones poll first, where we enter week 1,062 of the poll, asking this question for the next week: What was the best slide guitar or slide dulcimer played by Brian Jones?
Brian Jones playing slide dulcimer
It was back in September when we voted on the best slide on a Stones song and at that time, I realized that we have never voted on the best slide played by each Stone, so now starting this week, we will ask that, starting off with Brian this week, then MT in the following week, and Ronnie in week 3. Since Keith had only played slide on only 2 or 3 songs, and Jagger on just one, clearly that's not enough to ask about them two in a fourth poll, but for Keith we could maybe answer the question in a VS poll format, perhaps. But anyway, Brian played slide on at least 16 songs in his 6 plus years recording with the Stones, Taylor played slide 11 times in 5 plus years with the band, and Ronnie had played slide 14 times in the last 43 years for the Stones.
Brian Jones was the man who started slide guitar playing in Rock music, and who played slide on the first Rock record ever released, in 1963 on "I Wanna Be Your Man", after he saw the black bluesmen playing in this way. The first recording of slide guitar being played was by Sylvester Weaver way back in 1923 on this song: Guitar Rag. But in the old days of recorded music, and up until '63, it was heard only on Blue tunes, until Jones gave it a go, and the slide guitar then became a hit in Rock music after that. BTW, the term "bottleneck slide" was historically used in the early days to describe playing in this matter, since the modern day metal or glass tubes used today which one slides onto one's fingers and which is then used to slide across the strings with, weren't available yet. So to play slide back in the early days, the neck of glass bottles were mostly used instead, hence the wording ""bottleneck slide guitar".
So yes, we will feature Mr Jones first in this poll. While "I Wanna Be Your Man" and "Little Red Rooster" were the first 2 songs that Brian played slide on record, he was playing it live with the band before recording those 2 tunes. It was fitting that one of his last contributions to Stones was his acoustic guitar slide playing on "No Expectations", a true masterpiece to go out on, what a swan song, indeed! Including in this poll are 2 songs where he played slide dulcimer on (something else he started and he was the first to play dulcimer in this style), since this is a slide poll after all. I'm thinking there's a third such song on dulcimer, too, and if I can think which one it is real soon, or if anybody knows offhand and wants to email me on this, please do and I'll add it in to the poll.
So for now there's 16 songs that BJ plays slide on listed for this poll, which one will you go with? To vote in this poll, just click here: Stones Weekly Poll.
Looking back at the results for our Stones poll last week, the question was What was Darryl Jones's Best Bass part heard on a Stones song?
Darryl Jones
Unlike the poll question asked 2 weeks ago about Chuck's keyboard playing with the Stones, where only 4 songs had a lot of votes cast for, several more songs got voted on for this bass question for Darryl. It was looking like a tie for first place might take place on this question too, but in the last few hours of voting, "You Got Me Rocking" came out with 2 more votes than "Suck on the Jugular" for first place.
To see the full final results from this question, just click here: Stones Weekly Poll - week 1,061. You can also see the top pick listed on the Stones Fans' Top Picks List, Page 2. Just click on "Individual Stones" at the top of the page when you get there and look in that part for Darryl's name under "The Supporting Cast".
Okay, let's switch on over now to this week's Classic Rock Poll, where we enter week 702, and as usual we will vote in 2 polls in this one week for this poll. The first Rock poll question asks: "You're So Vain" by Carly Simon. Who do you think this song is about?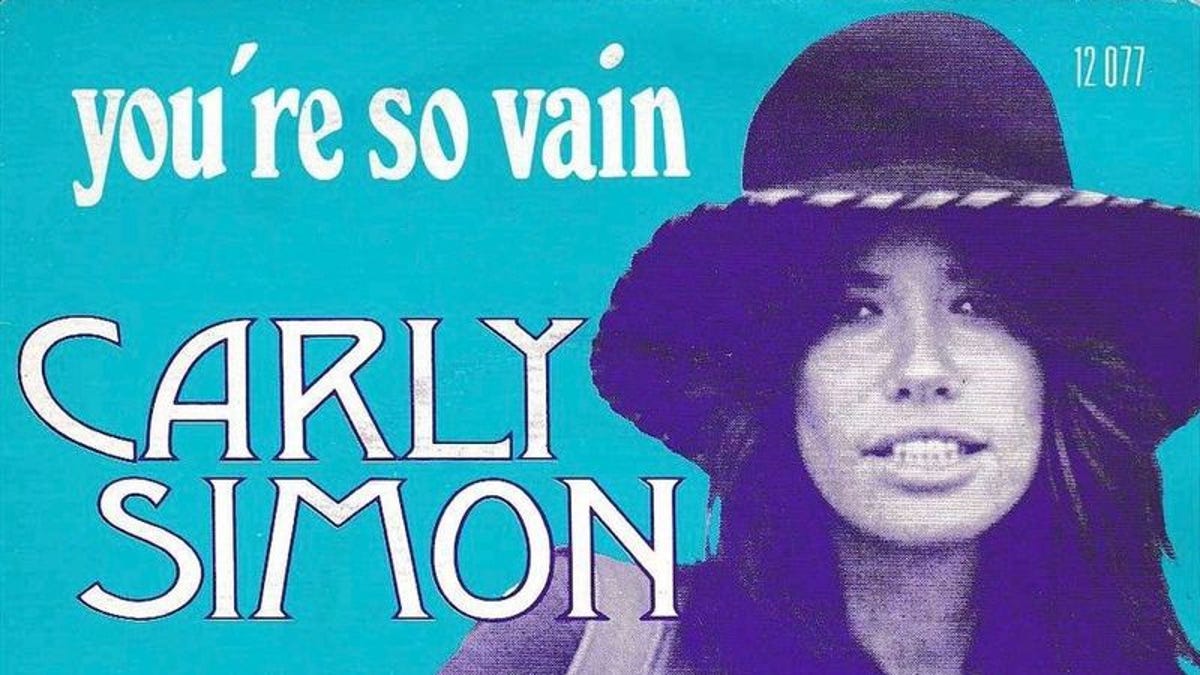 The truth of the matter is - when it comes to this Carly Simon song, "You're So Vain", Simon has actually never stated who the song is about - never to this very day. Released back in 1972, the rumors have been flying ever since, and this question became a real big deal indeed. Simon has given out a few clues as to whom it might be she's singing about, but never flat out publicly ever named a soul. There have been false stories that she did in fact state, about 10 years ago, who the person in question was - or - that she stated the song was actually about 3 different guys and not just about one person, and then she named one of them. But no, that wasn't exactly what she said, as she did clear up the latest misunderstandings on what she stated in the first place. Back in '72 when this was released, both Mick Jagger and Warren Beatty were looked at as the 2 most likely to be the person sung about on this song. Both of them had noted that they in deed felt the song might be about them; with Beatty flat out saying it was all about him. Simon did state 10 years ago that yes, Beatty is sung about in the song, and at that time it hit the news reels that she said the song was about him. But that wasn't what she said and later she stated, among other things about Beatty, that the line "you probably think this song is about you" was written with him in mind, but that it didn't necessarily mean the song was in fact about him, she just knew Beatty would think it was. Then about 2 or 3 years after all of that, Angie Bowie (David's ex) in a book claimed to be the "wife of a close friend" mentioned in the song, and that it was Jagger whom the song was about.
Over the years Simon has divulged some clues and has claimed that the subject's name contains the letters A, E, and R.... or did she? Thing is, she also never noted if middle names counted in this letter game. It's also been suggested that the song is about an old boyfriend who was not a celebrity. If that's the case, then the list of 10 musicians and actors that we will choose from when we vote on this question, would only leave one person left on the list, the late session guitarist and guitar builder, Dan Armstrong**, who Simon indeed dated and who, when including his middle name, has all 3 of the letters that Simon may or may not have noted. Simon did indeed record and release a song about him on her debut LP called "Dan My Fling". **Many Stones fans know this dude as the guy who built Bill Wyman's famous see-through bass guitar, and who also build at least one guitar for Keith Richards.
But then there's another tale that the guy in the song, according to Simon years ago, was named "David", which includes 4 of the guys on the list, Crosby, Cassidy, Greffen, and Bowie. But was this just a fairy tale? Did she really say this? Then there's her first ex hubby, James Taylor, whom she has never cleared from the list, and according to the couple's two children, who both had asked their mother years ago if the song was about their dad, noted that they received no answer to the question from their mom… Now the other 2 guys left on the list that I haven't noted here yet, are both guys who Simon once dated, Kris Kristofferson, and Cat Stevens (whom her hit song "Anticipation" was written about). My guess is that it's no way about Stevens, since all she ever had to say about him was only positive things. But then again, you never know for sure.
But yes, Simon did have some kind of a relationship with all 10 guys noted on the poll's list, and these are the main names that have come up throughout the years, over and over again, when this question is asked. Yet I should also note that she has reportedly said that 2 of the 10 dudes listed in our poll, aren't who the song is about. But I'm not saying here who she named, since I have no proof she said this for a fact. Plus your answer should be who you think it is, not I or anybody else, as all but 2 people alive today (besides Simon), know for sure who she is singing about on this song (as they are the only 2 she ever told).
Now just a bit about the song itself... It was a major hit all over the globe, going to #1 on many music charts, including on the U.S. Billboard Hot 100 chart; while it hit the #3 spot in the UK... The song was at first titled "Bless You Ben", long before the song was finished, but it had different lyrics back then, and in the end, she noted the person the song turned out to be about was not Ben (a guy she ended up naming her son after years later)…. The song opens with a distinctive and unusual bass guitar riff played by session bassist Klaus Voormann, followed by Carly speaking the words, "Son of a gun"... Mick Jagger does indeed sing the backing vocals on this song - we Stones fans couldn't miss his voice on there when this first came out, even if he wasn't credited on the LP. At first, Simon was recording the song with Harry Nilsson on backing vocals, when MJ visited the studio the day they were singing their parts. He joined the 2 in singing and Nilsson, after seeing the chemistry Jagger and Simon had, told them they sound great singing together and he decided to remove himself from singing on the song.
Three more questions that comes up a lot about this song is, 1) What does the word "gavotte" mean? It's used in the line "You had one eye in the mirror as you watched yourself gavotte". Gavotte is a French word meaning "dance"….2) Then the lyric "clouds in my coffee" is often asked about. Simon was quoted as stating the line came from an airplane flight that she took with a friend and piano player she knew named Billy Mernit. As she got some coffee during the flight, there were clouds outside the window of the airplane and you could see the reflection in the cup of coffee. So Billy said to her, "Look at the clouds in your coffee"…. 3) Others also ask about this line: "Then you flew your Lear jet up to Nova Scotia to see the total eclipse of the sun", wanting to know if there was such an eclipse there before the song was written. There was such an event... on March 7, 1970. It's funny that I totally recall watching this on Long Island, after being told about it in school, but the entire east coast saw the full eclipse, so one would ask, why would this guy fly to watch the eclipse in Nova Scotia? Anyway, this song and its many questions, clues, and rumors, was as big a deal as was the "Paul is dead" rumors that went on just 3 years earlier. But while the Paul thing was cleared up totally and real fast (in a few months), this song never has been cleared up at all!... yet to this day, some say it has been.
So who do you think this one is about? To cast your vote in this poll, just click there: Classic Rock Poll, and when you get to this page, choose "Poll 1" to vote on this question.
This week for our second Rock poll, we finally will answer this one: Tiebreaker Poll: What is the best New-Age/World music Rock song?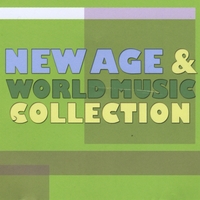 Instead of bringing back the video polls this week as I planned at first, I decided to run this tie breaker poll instead for our second Rock poll of the week. This poll question ran back in the week of September 23, when we voted on this very same question. Out of the 40 songs listed in that poll, we saw a rare 3 way tie for first place between these songs: "Gomper" by the Stones. "Instant Karma" by John Lennon, and "Within You Without You" by The Beatles. That poll was the closest weekly poll ever run on the domain, as that first place tie wasn't the only tie in the poll, as another 17 songs (yes, 17 songs) tied for the next 2 spots alone (plus there were 2 more ties after those choices, too). We never seen such results in our polls before, and this took place with over 1700 votes tallied for this poll! So where I usually forget to run tie questions for the longest time, when I was looking to restart the video polls this week, I saw in my poll file this tie listed by luck, and realized it needed to be run now. I had already built the first Rock poll for this week, so I figured why not run a true double Rock poll for this week instead, since both the Video and VS Rock polls have really taken on their own poll slots in these polls, even if the technically they are the second Rock poll question of the week.
"Gomper" by the Stones was of course mainly a Brian Jones song, as he wrote the music to it in 1967 (but of course he wasn't credited), while Jagger wrote the simple, unneeded, hippie like lyrics. I say "unneeded" since the music that Brian played on here - playing on at least 8 different instruments, including a great flute part and a great slide dulcimer, along with a 12-string guitar played by Keith, and with some percussion added in by Charlie, was all what was needed for this song. Yeah, it should have been an instrumental, and if you have ever heard the 10 minute boot instrumental version of this one (note: there is more than one boots for this song, but the long instrumental boot is what I'm talking about), on which you hear even more of the out of sight slide dulcimer on, you know what I mean. But that boot isn't what we are voting on here, we are voting on the release version only, that shows up on Their Satanic Majesties Request... But... and I'm totally going off course from the Poll Post here to say: Too bad that other long take is now blocked at YouTube, for a few years now, as I used to play it often as I linked to it. Wish I could hear it again! I do have the boot of it on tape – somewhere in this big house – but I can't find it!... Plus I see there's at least a third boot out there - it's here on YouTube: https://www.youtube.com/watch?v=eINV-EkzZ5w , but only the first 1:45 is of "Gomper", and it only features BJ and Charlie playing. But no question about it, the 10 minute boot version of the song should have also been released - at least as a B side to the official release of the song! It's that much better than the actual shorter release.
Okay, so now let me get back on course and talk about the other 2 songs that are in this poll this week... "Within You Without You" was a George Harrison written song and in reality a solo Harrison song, as none of the other Beatles play on it. But it did appear on the Beatle LP Sgt. Pepper's Lonely Hearts Club Band in March of 1967, so officially, it's a Beatle song anyway and it couldn't had fit in better with the 'Summer of Love' that took place that summer, too… Harrison wrote this in early '67 while visiting at the home of musician Klaus Voormann (yep, the same dude noted above in the Simon song poll) after the 2 spoke about metaphysics over a meal (that must have been interesting to have heard). Anyway, Harrison plays tambura, sitar and acoustic guitar, besides singing the vocals on this number. All of the many Eastern instruments on this tune were played by Indian musicians, and the violins and cellos were played by other session musicians.
"Instant Karma" was a solo Lennon song released as a single on Apple Records in February of 1970. It became the first solo single by a Beatle to sell over a million copies. The other musicians to play on the song were fellow Beatle George Harrison, along with Klaus Voormann (yep, there he is again), Alan White and Billy Preston, with Phil Spector producing. Lennon got the idea to write this song from Tony Cox of all people, the ex-husband of Yoko Ono, while the 2 were visiting him and Yoko and Cox's daughter in in Denmark. They discussed the concept of "instant karma", whereby the causality of one's actions is immediate rather than borne out over a lifetime. This took place after he and Yoko had made temporary peace with Cox. After he and Yoko returned to the UK, Lennon started to write the song out on piano, and it took him only an hour to do so! He felt he had to title it "Instant Karma", in part not only because of what it was about, but since the entire song came to him so fast. He then recorded the song immediately - getting a hold of the musicians noted above in a day's time. The recording session took place at Abbey Road Studios on the evening of January 27 and the song was released just a week later. One unusual element to this song was that White's drums turned out to be the lead instrument on the song. Spector wanted to add strings to the song but Lennon didn't wish to wait any longer and said "no" to that, as he wanted the tune released as fast as possible, and it showed up in UK record stores just ten days after it was written. It ended up being a Top 10 hit all over the word and a Top 5 hit in the U.S., UK, Canada, and in several other countries.
Okay, so it's time now to vote to break this tie in this week's second Rock poll, just click there to cast your vote: Classic Rock Poll, and when you get to this page, choose "Poll 2" to vote on this question.
Now let's look back at last week's 2 Rock polls, starting with the first poll question that asked: What is the best song about the Baby Boomers getting older?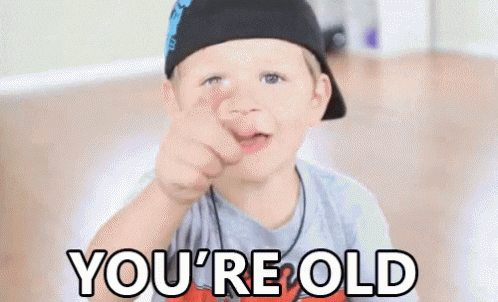 What an interesting poll and in the end, 14 of the 17 songs listed were very close in the polling. "Touch of Grey" by The Grateful Dead came out on top, with "Changes" by David Bowie next in line and "When I'm Sixty-Four" by The Beatles finishing in third. To see the full final results, just go here: Classic Rock Poll 1, week 701. Or to see the Top 10 list along with other Top 10 finishes in other Rock polls that we have voted on in the past, just go here: Top Ten Lists, Page, 16, the results will be found up on very bottom of the page.
Looking back at last week's VS Rock poll, the question asked: "Alice's Restaurant Massacree" by Arlo Guthrie vs "Scenes from an Italian Restaurant" by Billy Joel. Which restaurant song that tells a story, is better?
VS
Somewhat close voting in this one, with closer voting than what I was expectiong to see. But which song ended up on top? To find out, just go here: Classic Rock Poll 2, week 701. Or you can check out the Top 10 results here: VS Polls, List 3. The results for this one will be found at the bottom of the page.
Let's close up our Poll Post by looking at the Beatles poll. This week we enter week 453 of voting, and we'll vote on this question: Rate the artwork for the front cover of the Beatles LP, Something New(U.S. LP)
We continue to rate the Beatles' album covers from 1 thru 10 and for this week we look over the cover of the U.S. LP, Something New, that came out in 1964. The photo used for this cover was a shot of the band playing live up on a cool looking stage. I recall reading in some mag just before this one was released, that John Lennon had real bad eyesight and normally wore glasses while off stage or away from any cameras. It was a secret up until then (just like how he was forced to hide the fact that he was a married man with a baby son at the time, too). But after hearing this news, I recall thinking when looking at this LP's photo, how much John was squinting in the LPs photo, to see – anything! It was so clear in this picture that he was blind and he couldn't see anything in front of him!
To vote in this poll, just click here to make your pick and rate the LP's cover: Beatles Weekly Poll.
In last week's Beatle poll….the question was: Rate the artwork for the front cover of the Beatles LP, A Hard Day's Night(UK version)
For the second week in a row, a "10" was the top pick, taking in 32.4% of the vote. To see the poll's full results, just go here: Beatles Weekly Poll – week 452. Or to see the final results on the Beatles List Page, click on: Favorite Beatles Album Covers List Page for the top pick.
Well, that takes care of yet another week's Poll Post! It was an interesting, busy past week for me and I guess anybody in the U.S. with the big holiday taking place. Then today thanks to my grandson, I missed the entire first quarter of my beloved Broncos football game. I don't think that's ever happened before to me, not in the last 40 years anyway (and that isn't an exaggeration, either). I did get to hear it on the car radio as I raced back home like a madman, when I could drive fast on dry roads, but some of the roads I had to drive on were totally ice and snow covered, and I hate driving on such roads ever, and you got no choice but to drive real slow on such roads. But my kid has this new girlfriend who he just had to meet up with today, and what should have been a 2 hour trip both ways, took me over 3 hours to make! The crazy things that we do for our families, I never should have agreed to driving him in the first place, hell, my parents never did that for me, and my girlfriends always lived near me, too. But my kid, even as a teenager, still has a way with me that none of my other kids ever had over me. But this will be the last time he cons me into thinking I only had to drive him in what would be a 2 hours trip both ways…. Of course, the first quarter of the game was the best part of the game, and I only got to hear it, which isn't the same. Damn, I won't cave in again to that boy – he needs to get a car so he can drive himself to faraway places on game day! Better yet, he needs to find a girlfriend who lives nearby.
I thank all of you who take the time to vote each week in our 4 polls!
Keno
Gasland Thread
---
Post Follow-up
---
Note: Do not hit the "Post Message" button more than once, even if it is taking a long time to post your message. Doing so may cause a double post to appear and could slow down your posting time even more.
Filter Threads/Archives
---
---
Download your free, customizable Burton Networks Message Board now!
© 1998 - 2020 by Keno Internet Services, except where otherwise noted. All rights reserved.