---
IT'S A GAS, GAS, GAS!!
MESSAGE BOARD ARCHIVES/WEEKLY ROCK POLL POST
Return to Gasx3/Poll Post Board Homepage
---
Gasland Message
---
Name: Keno
E-Mail: keno@fairpoint.net
Subject: Poll Post for the week starting Monday, June 3
Date: Sunday, June 02, 2019
Time: 10:24:17 PM
Remote Address: 97.107.69.29
Message ID: 320253
Parent ID: 0
Thread ID: 320253

Poll Post for the week starting Monday, June 3
To my devoted polling friends here at this board... and I do mean all of you who show up week in and week out for our 5 weekly polls... Well I have something important to announce here... Starting this week, and for at least the summer months, our weekly polls will drop on down to me running 4 weekly polls a week as our main Stones poll goes on hiatus, starting this week.
As much as I hate to do this, our once most popular poll, is losing ground big time to the other polls, especially since the closing of Gasland this past February. I am also totally out of new and good enough Stones questions for this poll after the last 1,035 weeks of non-stop polling and brand new questions (that's exactly 19.9 years, including 4 years of running 2 new poll questions a week). But the long running consecutive streak of polling for this poll will still continue, just only with the asking of just one Stones question a week, and the questions that will be asked throughout the upcoming summer will be for what is known as the second Stones poll, or aka, "the Stones Album's VS Polls". Although they are nearing their completion, with several of the albums already having fished up their matches, there are still several weeks of polling to go in this very long running series. Once the Stones VS series is finished with, I'll either restart up the Stones main poll, or semi-end the Stones poll, depending on what I can come up with in the next few months.
Now don't get me wrong, I don't wish to end these Stones polls at all! But after almost 20 years, I'm out of good, new questions. Yes, there are still a few official Stones video polls to run, and more than likely when the main poll returns after we get through the summer months, that is what the questions will be about. The other thing is, maybe within this time I'll come up with some more good non video questions that I haven't asked yet, or I can run some questions that I felt weren't that great and never got to. Or another possibility would be to start re-running old polls from the distant past, like ones first asked 20 years ago. I have only done that about 5 times in the distant past - after it was suggested I do that. But I flat out hate running and repeating any questions and I ended that real fast the one time I did try it. I still feel this way today on that, as these are supposed to be new questions only, unless we are answering repeated questions about a brand new LP, where the question was asked about other LPs, etc, which is different... and if the Stones ever get around to releasing a new studio LP as promised, of course we will vote on a few new poll questions about that LP, too.
So no, the weekly Stones poll will never totally die and go away, but from time to time, after the VS Polls are all finished up - could it see a few missing weeks? Maybe. I rather not do that, and that is the reason I'm giving the main, first poll a break now, to save up some questions that haven't been asked yet - for later on down the road - after the Stones VS poll is completed and over with, since again, when the Stones Album VS polls are finished, that poll can't be run again.
Now one thing that could be asked on future polling, and may be asked, is starting up a brand new and different Stones VS question and series, that being - placing the Stones songs up against each other. We have done that a few times in the past (and we are doing it at the Beatles poll this week), so yes, that would be one way the Stones poll could go on forever, since there's just so many Stones songs that can be matched up. But would it become a popular question to ask each week?
The Stones polls, both weekly and the On-Going ones, are the polls that started all of the other polls on the domain and they have run nonstop for a very long time. So I'm using the word "hiatus" as far as the main, first poll goes, and once we get past the summer (a time when we see less votes cast anyway for our polls), by next fall, I'll hopefully have something new to ask that will be as interesting to vote on as the first 1,035 weeks has been.
So now that I just wrote the longest opening to any Poll Post ever, I can now talk about this week's Stones poll, and we are entering week 1,036 of this poll. The poll will ask this: Bridges To Babylon vs Tattoo You, which album do you like best?

vs

This will be the last round of the "Babylon Bridge" Polls, as this is the last matchup for its host LP, Bridges to Babylon. This is something I guess I'll be saying for most of the remaining Stones Album VS polls, as the end to this very long running series is getting nearer.
B2B has one of the poorer records of this series, with only two wins against 21 defeats and sits in third to last place. This week for its last matchup, it should have a tough battle to endure, as it takes on Tattoo You, which sits in 10th place with a record of 13-8-1.
To see the songs that appear on Bridges To Babylon, click here: B2B, and for the songs on Tattoo You, click here: TY. Just remember when looking over the songs on each LP, ignore my ratings for the songs that you will see, as I rather not influence anybody with what I have down there for each song before anyone votes. As I've been noting each week, I have no choice but to link to my own site now for these polls for the album's song list, thanks to The Stones official site taking down all the album pages that were up there for years, so there's nothing there to link to anymore!
To vote in this week's Stones poll, just click on: Stones Weekly Poll.
Looking back at our first Stones poll last week, the question was: Rate the Stones live performance video for "Dancing with Mr. D"
It's not that often when the choice I voted for in a video poll turns out to be what the top pick was too, but that was the case last week when I and most of you, voted this video a "7" for the top pick. You can check out how many votes the other numbered spots got by clicking here: Stones Weekly Poll 1 - week 1,035 Or, check out how all of the videos that we have voted on so far have been rated by clicking here .
The second Stones poll last week asked this question: Aftermath vs The Rolling Stones, Now!, which album do you like best?

or

vs

Hey, it was actually a somewhat close poll in this one, at least till the weekend set in anyway, but while AM still won this one, TRSN gave it a nice battle, indeed.
To see the final voting count totals from this poll, just click on the following link: Stones Weekly Poll 2 - week 1,035. Or, you can check out all of the past final results from all of our Stones Album VS Polls and view the updated, current album standings at the Stones VS Page 1.
This week our Classic Rock Poll enters week 676, and in this one we still will continue to vote on 2 different poll questions in one week. At our first poll, the question is: What was the best tribute song/LP made for a late Rocker?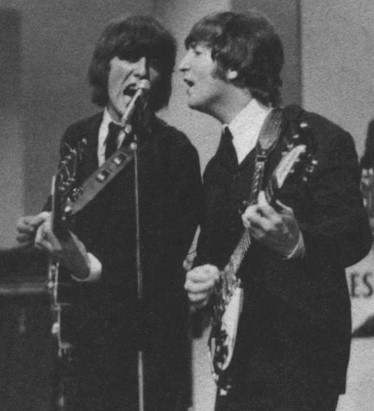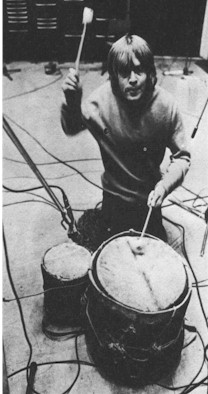 Mainly we will be looking at songs here and just a few LPs, and normally a poll with 50 choices to it, as this poll has, is broken up into 3 parts. But dealing with a poll that would be looked at as being on the sad and/or heavy side of things, that being late Rockers, and the fact that we just voted in another Rock poll 3 weeks ago dealing with songs about the death of Rockers, I rather not cover this one for 3 full weeks, even if in this case the songs are mainly tributes to them and not about their deaths. But I think we can handle this question in just one week, and so we will.
The late great John Lennon has the most tribute songs listed - a total of 8 of them, with the Stones' Brian Jones coming up next most, with another 4. Then there are 3 such songs about Elvis, and several of the other late stars listed have a couple of songs about them each. Guess I can note that 2 of these 50 songs were actually written by the rocker who died - and then the song was recorded by their bandmates after their deaths and then released in their honor and as a tribute to them.
To see this week's list that we will choose from, click here: Classic Rock Poll, and when you get to this page, choose "Poll 1" to vote on this question.
For our second Rock poll this week, we have the Rock VS poll, which asks this question: Christine McVie vs Stevie Nicks, who was the better songwriter for Fleetwood Mac?
First, vocals and solo albums, or LPs made with another band, (and guys, looks too) don't count here. As this is a part of the songwriting rock polls that we been running for the last few weeks.
Now this should be an interesting poll I would say, dealing with 2 songwriters in one band. Once the original Peter Green lead lineup of Fleetwood Mac was totally over with and then the second phase of the group, led by Bob Welch was also over with, the best known lineup of this band was in place, when Lindsey Buckingham joined the group along with his then mate, Stevie Nicks. Almost all of the band's songs, including all of the hit songs for the Mac since that time, have been written by the 2 woman in the group, Nicks and Christine McVie, along with Buckingham, but usually all 3 of them wrote separately from one another. Christine McVie of course was almost a part of the original Mac (well, from the second LP on - unofficially), and during that time before the second LP was made, she married the Mac's bassist, John McVie. But none of her songs were used in the group until 1970 - which was still before the most popular version of the Mac came together. But those songs written by her back then can and should be counted here, too.
There will be Wiki links to both women in the voting booth so you can check out the songs they wrote while in the group. Just remember, if you use the links, only look at the songs they wrote while in the Mac, as again, we aren't looking at any other songs - including songs that Christine wrote while in her other band, Chicken Shack (those songs were written under her maiden name, Christine Perfect), nor any songs Stevie may have wrote while in Buckingham/Nicks, before she joined the Mac. Plus again, no solo songs count, either, as this is a Fleetwood Mac question about them only.
To cast your vote in this week's second Rock poll, just click here: Classic Rock Poll, and when you get to this page, choose "Poll 2" to vote on this question.
Looking back at last week's 2 Rock polls, the first question asked: What is the most anti-women/chauvinistic/misogyny Rock (non Rap) song?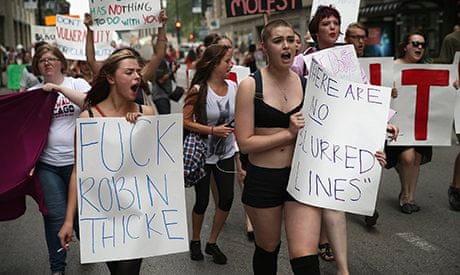 Wow, this one was close all week, other than for the 2 top spots, which just so happened to be by the world's greatest Rock band. "Under My Thumb" was the top pick followed by "Stupid Girl". Third place went to the Frank Zappa song which is perhaps even nastier towards women, "Catholic Girls", it just has a nicer title, I guess.
To see where the other songs listed in the poll ended up in the voting, click here: Classic Rock Poll 1, week 675. Or to see the Top 10 finish only, you can do that at our newest list page: Top Ten Lists, Page, 16.
Looking back at last week's VS Rock poll, the question asked: Norman Whitfield and Barrett Strong vs Eddie Holland, Lamont Dozier and Brian Holland, which was the better songwriting team?
vs
This one wasn't as close as I was thinking it would be. To see the final results and see which writing team won, click here: Classic Rock Poll 2, week 675. Or to see the results on the VS list page only, please go here: VS Page 3, List Page 15 and look under the "Songwriters VS Polls".
Time to finish this poll post as usual with the Beatles poll, where we enter week 427, and the question this week asks: "Can't Buy Me Love" vs "Money (That's What I Want)". Which Beatle song about money is better?
vs
We will have these 2 totally opposite Beatle songs about the good and evil of money, go up against each other this week in our Beatle poll.
"Money (That's What I Want)", came first. This cover song performed by the Beatles in 1963 (written by Janie Bradford and Berry Gordy), thanks in part to lead singer John Lennon screaming out his vocals on the tune, is looked at today as the closest thing to hard rock and heavy metal music that was released in 1963. Up until this song, no other Rock band, even that new hard rocking band called the Rolling Stones, played music or sang in this hard of a way. This opened the door to more such songs by other bands shortly after, like the Kinks, who would in 1964 release two even harder rocking songs, "You Really Got Me", and "All Day and All of the Night", and yes, hard rock was indeed born to the Rock 'n Roll masses, and was here to stay!
The Lennon/McCartney song "Can't Buy Me Love", was released in March of 1964 as a single and of course it went to #1 on the charts. During this song's second week at number 1, the Beatles had fourteen songs on the Hot 100 at the same time. The song was then also released in November of 1963 as the final track on the band's second UK album, With the Beatles.
Both songs will have links to live videos of the Fabs performing them, in the voting booth. Just remember, we're not voting on the vids here, just the original songs only. The vides are just there for your enjoyment so you can compare them, but again, not the live version. Also notice in the video for "Money (That's What I Want)", the close-up shot of the shoes the Beatles were wearing - and what fans would call (and be relabeled) as "Beatle shoes". Yes, their black shoes - with the higher than normal heals and very pointy toes, were even given a new name now, too. They had been called "PR fence climbing shoes" before this time, and would by the early '70s be call just "PR Shoes", thanks to the Lou Reed song "Waiting for the Man", where the shoes were called that for short. But no, the Beatles weren't the first to start wearing these shoes, as they were actually big in NYC before the Beatles were known. But by 1964 and until about '66 or so, whatever the Beatles were into was called "Beatle" whatever, like their long hair was called "The Beatle haircut"... BTW, on a side note, the reason these shoes were first called "PR fence climbing shoes", well the PR was short for "Puerto-Rican" - and if you grew up around New York City any time after the late '50s and into the early '60s, you know that "PR" was short for the Puerto-Ricans who lived in and around NYC, and these shoes were first wore by them. Early on these black shoes were called what they were because they were the best shoes to be wearing when running away from the police (who were known back then to harass such people for no good reason other than being prejudice). So the Puerto-Rican youth wore these shoes since when wearing them, having them on was a major advantage in having to climb over chain linked fences real fast to get away from the cops who always seemed to be after them for stupid reasons! That's where the name came from, and a few years later when Reed noted in his Velvet Underground song about his black drug dealer wearing ""PR shoes and a big straw hat", his calling them just "PR Shoes" for short (and not calling them the now dated "Beatle Shoes"), made these then still popular shoes known as just "PR shoes" from then on out. But I don't think anybody today is wearing this kind of footwear anymore, but they were very cool looking shoes indeed and no, the Beatles weren't the first to wear them.
But anyway, getting back to the Beatles poll question for this week, to vote in the poll, just click on: Beatles Weekly Poll
In last week's Fab poll….The poll question was this: John Lennon vs Paul McCartney, who was the better songwriter?
I was expecting Lennon to win this one by a wide margin, but he didn't. That surprises me big time, even if he still led for the entire week, he won by less than 10 votes in the end. I'm not saying that Paul wasn't a good writer, I just always felt that John was much better then he – and I still feel that way big time. But what do I know.
To view the full, final results from this poll, just go here: Beatles Weekly Poll – week 426, or to see the top results on the Beatles VS List Page, click: here.
Okay, so I thank everybody for taking part in voting in the polls both this week and last. This will more than likely be the last real long Poll Post ever written, since I will from now on – more than likely - only run 4 polls a week at the most, and the less polls to write about means the less text to type up and take up space.
I do hope you all have an outstanding week ahead!
Keno
Gasland Thread
---
Post Follow-up
---
Note: Do not hit the "Post Message" button more than once, even if it is taking a long time to post your message. Doing so may cause a double post to appear and could slow down your posting time even more.
Filter Threads/Archives
---
---
Download your free, customizable Burton Networks Message Board now!
© 1998 - 2019 by Keno Internet Services, except where otherwise noted. All rights reserved.