---
IT'S A GAS, GAS, GAS!!
MESSAGE BOARD ARCHIVES/WEEKLY ROCK POLL POST
Return to Gasx3/Poll Post Board Homepage
---
Gasland Message
---
Name: Keno
E-Mail: keno@fairpoint.net
Subject: Poll Post for the week starting Monday, May 6
Date: Sunday, May 05, 2019
Time: 11:18:18 PM
Remote Address: 97.107.69.29
Message ID: 320235
Parent ID: 0
Thread ID: 320235

Poll Post for the week starting Monday, May 6
It's time to get this week's poll post rolling, starting off as usual with the Stones Poll, where we enter week 1,032 of polling and ask this question: Rate the Stones 1965 TV performance of "Heart of Stone"
The Stones song "Heart of Stone" was released in the UK first, in 1964, but it wasn't released until late '65 in the States. This performance is from the Shindig TV show from January 20, 1965 and it was the first time the song was ever heard in America…. Keith plays the main lead guitar on this one, but Brian plays what sounds like a second lead, or better yet, the lead bass part of the song. You really have to look close at this clip to see that yes, Brian is playing a 6 string here that sounds like a bass guitar on this tune. Actually, he played a six string baritone guitar on this one in the studio, which pretty much sounds like a bass guitar. Unlike Keith, who in the '60s anyway, was always so out-front and animated when playing his guitar, Brian was that way sometimes too, but he wasn't always that way and clearly he isn't on this clip. But you might notice that he and Bill are for a good part of this song playing the same parts. But the thing is, this isn't a live take of the song at all, the band just mimed this TV performance... and man, what a so uncool MC who introduces them here, LA deejay Jimmy O'Neill, who for some reason felt he had to point out that many people didn't like the Stones (in other words, anybody over 30 at the time - and nobody over 30 ever watched Shindig anyway, so there was no need for this guy to say what he did, as the Stones new fans were watching for sure and they loved the group). Still O'Neill was nowhere as bad as Dino was towards them months earlier when they appeared on that drunken asshole's show.
To see the video and then rate it from zero to 10, just click here: Stones Weekly Poll, and when there, then click on Poll 1 to vote on this poll.
For the second Stones Poll this week, the question is: 12x5 vs Some Girls, which album do you like best?

vs

The "= 60 Polls" gets another go this week at the Stones VS poll, featuring the October 1964 released U.S. LP 12x5, which is tied for being the least voted on album in this series, entering its 22nd matchup, yet even it only has 3 more matches to go after this week. Its record is at 10-10-1, sitting tied in 13th place in the standings with TSMR. It goes up against Some Girls this week, which is looking at its 23rd battle while sporting a 18-4 record, good for 5th place in the same standings.
To see the songs that appear on 12x5, click here: 12x5, and for the songs on Some Girls, click here: SG. Just remember when looking over the songs on each LP, ignore my ratings for the songs that you will see, as I rather not influence anybody with what I have down there for each song before anyone votes. I have no choice but to link to my own site now for these polls for the album's song list, thanks to The Stones official site taking down all the album pages that were up there for years (and which I worked on for them), so there's nothing there to link to anymore!
To vote in this week's second Stones poll, just click on: Stones Weekly Poll and click on Poll 2.
Looking back at our first Stones poll last week, the question was: Rate the Stones official live video for "Dead Flowers"
This one got the high ratings it deserved, with a "10" being the top pick. You can click the following link to see the full, final results: Stones Weekly Poll 1 - week 1,031 Or, check out how all of the videos that we have voted on so far have been rated by clicking here .
The second Stones poll last week asked this question: Out Of Our Heads vs Exile on Main Street, which album do you like best?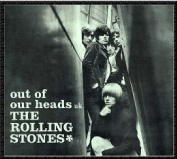 or

vs

Yes, Exile On Main Street won this poll and lead for the entire week, but the results weren't as big a win for Exile as one might think. Click here to see the final tally: Stones Weekly Poll 2- week 1,031. Or, you can check out all of the final results and view the updated, current album standings at the Stones VS Page 1.
Let's move on to this week's Classic Rock Poll, where we enter poll week 672, and in this one we also vote on 2 different poll questions in one week. At our first poll, the question is: Which Rocker had the most bizarre or unusual death?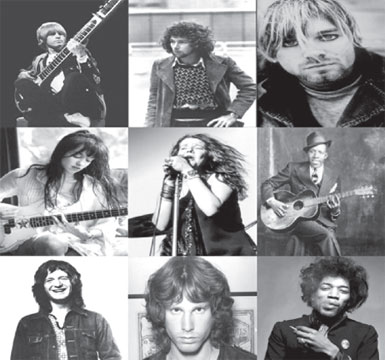 I actually dislike questions like this one, they are just such downers, and perhaps a question like this should be asked more so in the fall or winter, as in the spring time we think more of new things happening - and not final things, like death. But I had to cancel the poll I was gonna run in the last minute today, and this one was and has been ready to go for ages now. Plus death does happen year round, like it or not, it doesn't take any time off, even on a nice sunny spring day.
To be included on this death list, the person's passing had to be unusual or have something unusual attached to it, so drug deaths (sadly a common thing with Rockers) are not listed unless the conditions involved were unusual. Same deal with those killed - say in a in car accident, yet the passing of Marc Bolen in a car crash is included, since he half predicted his death might happen in this matter, as he lived in fear of dying in this way and he never learned how to drive because of that fear, yet that's how he died anyway. Bizarre indeed, and unusual.
Now I only listed rockers for this poll, and excluded rappers, or the list would be much longer. So rappers like Tupac Shakur (aka 2Pac) & Biggie Smalls (The Notorious B.I.G) both whose murders were unusual and more than likely connected to each other, aren't listed. Also note that because of space limits in the poll's fields, I didn't have enough room to write out the full sentences explaining how the rocker passed away, so if it looks like a few words are missing in a sentence, you now know why.
To see this week's list of strange deaths of Rockers that we will choose from, click here: Classic Rock Poll, and when you get to this page, choose "Poll 1" to vote on this question.
For our second Rock poll this week, we have the Rock VS poll, which asks this question: Abbey Road by The Beatles vs The Dark Side of the Moon by Pink Floyd, which is the better Concept Album?

vs

Back in the week starting on April 23, 2007, in our Rock Poll, one of these 2 LPs won out by 1 single vote over the other one - after 3 weeks of voting on 30 albums to find the best Concept Album ever made. I'm not saying which one came out on top since I want no interference with your feelings to be made here, as this is just a one on one thing this time around and a different poll from the last time, too. So let's see how by going with just these 2 LPs only, which one comes out on top.
Abbey Road of course came out first, in September of 1969, and The Dark Side of the Moon was released 4 years later in March of 1973. Both were power house LPs, to say the least. But which LP do you feel was the better one as far as being a concept LP goes?
To cast your vote in this week's second Rock poll, just click here: Classic Rock Poll, and when you get to this page, choose "Poll 2" to vote on this question.
Looking back at last week's 2 Rock polls, the first question asked: What is the best Rock song about or set in the springtime?
The Top 10 songs out of the 25 listed turned out to be true Top 10 material, as they pulled in most of the votes, leaving spots 11 to 25th place seeing very few votes indeed. The 3 top picks were "Here Comes the Sun" by The Beatles in first and winning by a mini landslide with 13.2% of the vote. In second place was "Time of the Season" by The Zombies at 9.2%, and in third was "The 59th Street Bridge Song (Feelin' Groovy)" by Simon & Garfunkel, at 8.9%. To see the full final results from this springtime poll, click here: Classic Rock Poll 1, week 671. Or to see the Top 10 finish only, you can do that at this list page: Top Ten Lists, Page, 14.
Looking back at last week's VS Rock poll, the question asked: "(Ain't Nothing But A) House Party" by the J. Geils Band vs "It's My Party", by Lesley Gore. Which party song is better?
vs
This one was as close as it could get, to the point I was thinking it might end in a tie. But one song came out on top by a single vote To see which party song it was, click here: Classic Rock Poll 2, week 671. Or to see the results on the VS list page only, please go here: VS Page 3, List Page 15.
Time to finish out this poll post with the Beatles poll, where we enter week 423, and the question asks: What was the best bass on a Beatles song not played by Paul McCartney?
This poll should be fun to run and to vote in, too. Paul was/is one of the best bassists in Rock ever!… but he got that role in the Beatles by accident, as he was supposed to be one of the guitarists in the band when they first formed. But their first bassist, Stu Sutcliffe, didn't work out, and since they already had 2 real good guitarists in George and John, Paul took over the bass duties in the band, since he was playing bass on six string live anyway while Stu was still in the group, since Stu was unplugged after the first few live shows that he played with the band, since deep down, Stu wasn't really a bassist or a musician at all (he was John's best friend, and that's the only reason why he was in the group).
Of the 16 Beatle songs listed for this poll that Paul didn't play bass on, most of the time he was instead playing lead guitar, keyboards, or blowing on a horn. Besides the songs listed, there were another 3 Beatle songs where Paul also didn't play bass on, but neither did anybody else, as there's no bass on those songs.
Sutcliffe officially tried to play bass on the 2 earliest Beatles songs ever recorded, when the band was still called "The Quarrymen", and since those 2 songs did in time get released as Beatle songs, I counted them in the poll.
George played bass on 9 of these 16 Beatle songs, including six-string bass on 6 of them, while John played bass on a total of 6 more - all played on six string with the exception of the song "Back in the USSR" - where he played a traditional 4 string bass guitar. That song is perhaps one of the most interesting Beatle songs, as to who played what - and for who played nothing. Ringo didn't play on the song at all, and while Lennon played both the drums and bass on parts of the song - George - and Paul too, also played the drums and bass on parts of that song - all at different parts of the tune. So while Paul did play some of the bass on that song, more than half the bass heard on that one isn't him playing at all, but the other two instead.
One last note on John, he was never looked at as a great bass player, yet he was the very first musician credited for playing what by the mid '70s was called "Punk Rock style bass", which he played on "Helter Skelter" - and which he more so played in the early '70s while playing bass parts in that way with the Plastic Ono Band. But by the early '70s many metal bands started to use that heavy sounding bass approach with their music too, and I guess that made sense, since "Helter Skelter" wasn't a Punk song at all, but looked at today and it clearly was, one of the very first proto heavy metal songs made.
So which bass line payed on Beatle's song that Paul wasn't a part of, do you dig the most? To vote in this Beatle poll, just click here: Beatles Weekly Poll – week 421
In last week's Fab poll….The poll question was this: Which Beatles song has the best close to it?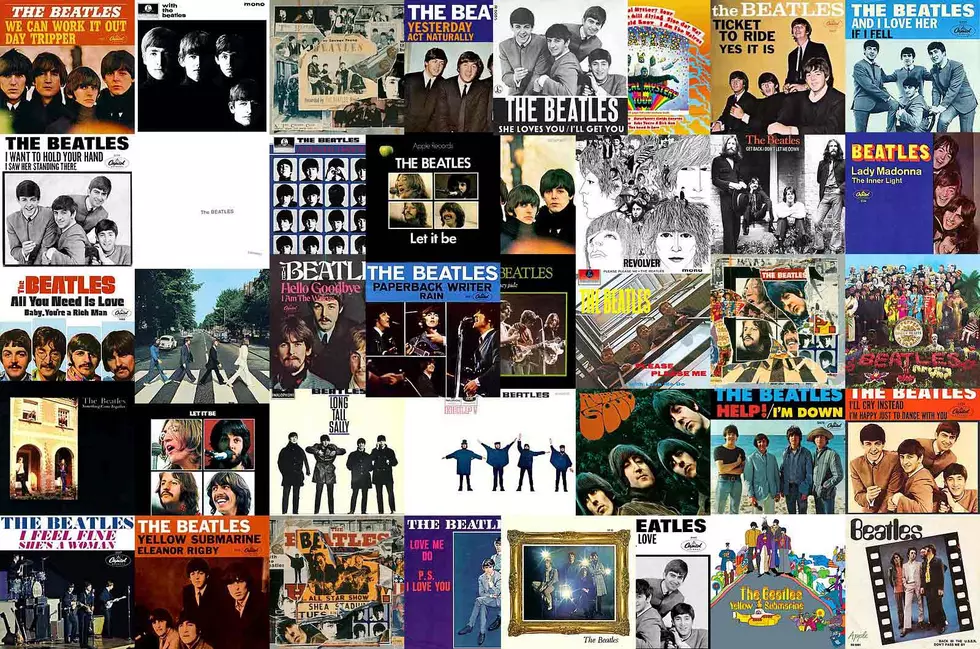 That was one interesting poll and in the end, we had a clear winner in "A Day in the Life", with its long piano fade close taking in 8.7% of the first place votes. Placing was "Hey Jude" with it's very long and drawn out singing - over and over again of "Nah nah nah nah nah nah, nah nah nah, Hey Jude!" at 8%, and that song's close had to be the longest close ever to a rock song. In third was a song I can't stand, but like so many others, a lot of us love the close to "You Know My Name (Look Up the Number)", thanks to the Stones' Brian Jones wonderful sax close. It was really the only thing good on that entire song. It took in 6.1% of the votes.
To see how the rest of the songs polled, just go here: Beatles Weekly Poll – week 422, or to see the top results on this Beatles List Page, click: here.
So that does it for this week's Poll Post. It was a long week, really 2 plus weeks for me and mine. We've had to go with no hot water in the house now for 2 plus weeks thanks to our water heater dying (hey, it lasted 17 years, so I got my money's worth out of it for sure!). Thing is, I brought a new one the day the old one died – and paid for next day delivery – and 2 weeks later still no new water heater! Seems there was a miscommunication on the store Best Buy's part, so they refunded the delivery charge 100%. Great – but we want the damn water heater now! I've never gone this long without one before and it's gonna be at least 2 more days now until we see it here. At least my son-in-law is a plumber, so he's gonna install it for free. But the 2 of us here are getting real tired of heating up water on the stove to wash everything, including ourselves. Gosh, I never would have made it if I had been born back before hot water heaters were invented!
Keno
Gasland Thread
---
Post Follow-up
---
Note: Do not hit the "Post Message" button more than once, even if it is taking a long time to post your message. Doing so may cause a double post to appear and could slow down your posting time even more.
Filter Threads/Archives
---
---
Download your free, customizable Burton Networks Message Board now!
© 1998 - 2019 by Keno Internet Services, except where otherwise noted. All rights reserved.