---
IT'S A GAS, GAS, GAS!!
MESSAGE BOARD
Return to Gasx3 Board Homepage
---
Gasland Message
---
Name: Keno
E-Mail: keno@fairpoint.net
Subject: ER/OOOH/B2B/BB/Mamas/Papas/Fabs/+ more
Date: Sunday, July 08, 2018
Time: 11:16:01 PM
Remote Address: 97.107.69.29
Message ID: 316613
Parent ID: 0
Thread ID: 316613

ER/OOOH/B2B/BB/Mamas/Papas/Fabs/+ more
Week 989 of the Stones Poll is here and as usual 2 brand new Stones polls will be run for the new week. The first Stones poll question will ask this: Emotional Rescue vs Out Of Our Heads, which album do you like the best?

vs

or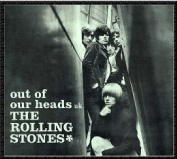 Week 2 of the Very Emotional Polls, featuring the Emotional Rescue LP, and this week we must make sure not to get too emotional over this poll or we could flat out go Out Of Our Heads over it! Now yes, I know we ran OOOH just last week as the guest album in the second poll, but as I already have explained more than once, that as we get down to the ending of these matchups, and we're there now, some LPs are gonna get repeated for a few weeks in a row, just as we have seen in the last several weeks with a couple of the other LPs.
ER's record after last week is now at 2-16 and 3 spots from the bottom of the standings, and it's now tied with the LP that's hosting this week's other, main album VS poll, B2B. OOOH meanwhile after last week's very close battle is at 14-5 and in 7th place.
To see the song list for each album, for Emotional Rescue, click here: ER. For Out Of Our Heads , click on: OOOH (U.S.), or OOOH (UK).
Plus as I always note when we have the 2 different versions of one Stones LP, just pick the version of the LP that you know best when comparing the album against the other LP that it is going up against.
To cast your vote in this first poll, just click on: Stones Weekly Poll, and when you get to this page, choose "Poll 1" to vote on this question.
The Stones second poll is where we normally run the Stones album VS matchups each week, and this week's new question asks this: Bridges To Babylon vs Beggars Banquet, which album do you like the best?

vs

The Babylon Bridge Polls return this week for the first time, just a few weeks after premiering its own series. As noted above, the host LP, 1997's Bridges To Babylon has a losing record of 2-16, and for this week it goes up against one of the most popular Stones albums ever released, that being 1968's Beggars Banquet, which sits in 4th place with a winning record of 15-3.
To see the song list for each album, for Bridges To Babylon , click on: B2B, and for Beggars Banquet, click here: BB.
To cast your vote in this second Stones poll, just click on: Stones Weekly Poll, and when you get to this page, choose "Poll 2" to vote on this question.
At the first Stones poll last week we answered this question: Emotional Rescue vs Tattoo You, which album do you like the best?

vs

Okay, so you already know which LP came out on top… but by how much? To find out, just click here: Stones Weekly Poll - week 988, poll 1. Or, you can see the final results and check out the updated, current album standings at the Stones VS Page 1.
Looking back at last week's second Stones poll, the question was: Aftermath vs Out Of Our Heads, which album do you like the best?

or

vs

or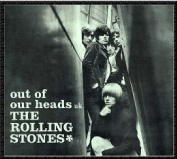 Two excellent LPs from the '60s went up against each other in this battle… but which one ended up on top? You can find out that answer here:Stones Weekly Poll - week 988, poll 2. Or, just as is the case with the first poll, you can see the final results and check out the updated, current album standings at the Stones VS Page 1.
Over at the Classic Rock Poll for this week we enter poll week 629, and we run 2 poll questions a week at this one, too, and this week's main Rock poll will continue looking at the most underrated member from a major rock band. So this week's question asks: Who was the most underrated member of The Mamas & The Papas?
Since there was only one musician in the Mamas & The Papas, that being the group's leader and songwriter, John Phillips, who played guitar on most of their songs, I was thinking of changing the way this poll question is usually worded and ask for the best singer instead. Being a great singer is a talent after all, too, and there are underrated singers in many groups. For this group it was their singing what made them great, no question about it. But there were only 2 lead singers in this group, Cass Elliot and Denny Doherty. John and his wife Michelle, only sang the backups and harmonies, so because of that I felt that won't be a fair question to ask, since John and Michelle only sang lead on one song each when the group was together. So I'll just stick to using the usual wording for this question after all.
John Phillips started this group in 1966 along with Michelle and Denny Doherty. John got the idea for the name of the group after he heard that Hell's Angles members called their woman, "Mamas". He always planned on having a second female singer on board too, since his wife wasn't a lead vocalist. The other 2 group members wanted him to hire singer Cass Elliot for that spot, but at first he balked, since he felt she was too obese and would be a turnoff to look at up on stage. But in a short time he changed his mind after hearing her sing, as Cass had a very special voice indeed. Yet John was always rude to Cass (hard to believe by looking at that photo I'm using this week of them), simply because of her being overweight, and he was even rude to her in the songs he wrote, writing in one of their biggest hit singles these lyrics about her: "nobody is getting fat except Mama Cass", with Cass having to sing along to that part of the song.
On all but 2 of their songs, the lead vocals in the group were sung by either Denny or Cass, while the husband and wife team sang the harmonies. Michelle was also credited as being the co song writer on several of their early hits, but it was later revealed that the songs were actually written mainly by John alone, and he was just placing Michelle's name on there to boost her standing in the group. While Michelle only sang lead (really the co-lead) on one song, it was a big hit, "Dedicated to the One I Love", which made it all the way to number 2 on the charts.
There actually (and officially) was a 5th Mama who is listed in the poll's choices, that being Jill Gibson, who officially replaced Michelle for 4 months in 1966 after John fired his wife after learning that she was having an affair with Denny. Gibson toured with the band in place of Michelle that entire summer and then sang on half of the songs that landed on their second LP, the self-titled album The Mamas & the Papas. But by the time the LP was released, Jill was gone and Michelle was back in the group, and although Michelle was credited as singing on the new LP (and shown prominently on the LPs front cover), she actually didn't sing on the album at all. The hit single from that LP, was one of only 3 songs ever written by Denny (he wrote the lyrics, while John wrote the music), titled "I Saw Her Again", and the song was about his affair with Michelle, although on this song, Denny and Mama Cass did all of the singing (double tracking of their voices was used), with John playing guitar. Neither John, Jill, nor Michelle sang on the song.
So who do you feel was the most underrated in this group? Just click here to vote: Classic Rock Poll, and when you get to this page, choose "Poll 1" to vote on this question.
At the second Rock poll this week, known better as the Rock VS poll, we will vote on this question: '"Paranoid" by Black Sabbath vs "Brain Damage" by Pink Floyd, which song that deals with Paranoia & Schizophrenia is better?
VS
Now there is a difference between paranoia and schizophrenia, with schizophrenia the worst of the 2. Anyway, sometime in the next few months I'll be running a full regular rock poll asking for the best overall song written about people who suffer from paranoia and or schizophrenia, but for now we will just look at 2 songs that talk about these conditions, and were both big hits. You might be surprised at just how many rock songs cover this subject matter, but we are talking about rockers, and so many of them are on the crazy side of life after all. Some will say that Black Sabbath's lead singer is one of those crazy rockers; as he actually did bite off the head of a bat once at a business meeting! While that action might cover a different kind of crazy and not be a sign of suffering from paranoia or schizophrenia, Ozzie Osborne did a great job singing about being paranoid, while the band Pink Floyd had direct experience in this, as their founder, song writer, and original lead singer and lead guitarist, Syd Barrett, suffered from several metal disorders including schizophrenia, and while they wrote songs about him and his problems after he left the band (like the entire LP Wish You Were Here), "Brain Damage" may not be about him, as it has been argued that it is and isn't. But even if it isn't (and I don't believe it was), it was still about a disturbed person regardless.
So which of these 2 songs will you go with? To cast your vote, just click on Classic Rock Poll, and when you get to this page, choose "Poll 2" to vote on this question.
Looking back at last week's Rock poll, because of the U.S. holiday I only ran one Rock poll last week, and it asked: Who was the most underrated member of The Beach Boys?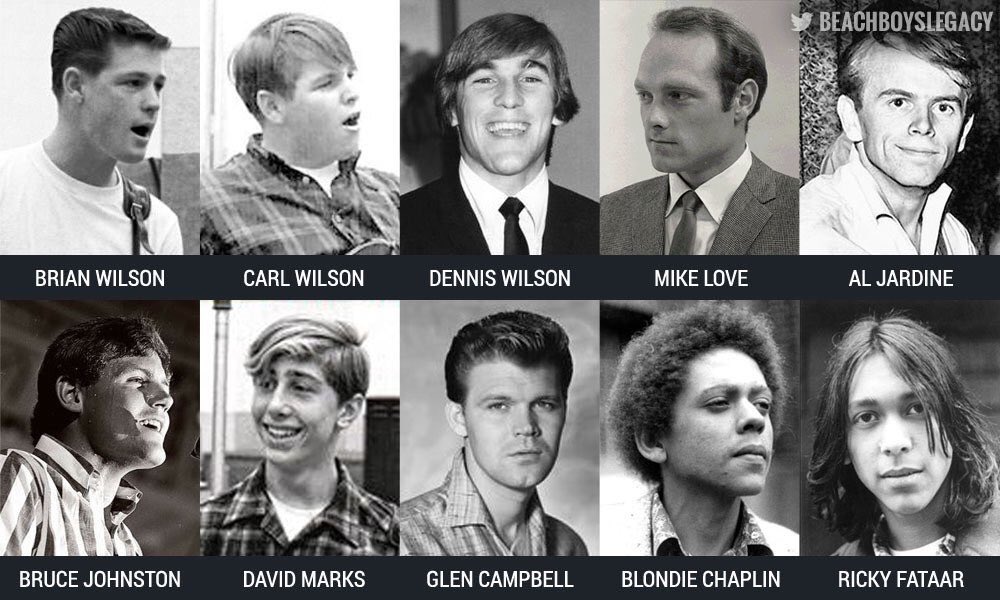 Some very close voting among 5 of the band members. We don't normally see that when I ask this question, usually one or 2 members stand out the most, but it made sense that several members of this group were looked at as being underrated in this band. But in the end, Carl Wilson beat out 2 of the other Beach Boys by just one vote for most underrated in the group. I'm a bit surprised by that pick, but that happens often with me after a poll finishes up. To see the real close results, just click here: Classic Rock Poll 1, week 628. You can also check out the results from when we asked this questions for other bands, too, with all of the picks listed together on the top of this page Top Ten Lists, Page, 14, although for this one listing it ain't a Top 10 list at all.
Since there was no second Rock poll last week, it's time to finish up the poll post now and as usual with the Beatles poll, where we enter week 382 of polling, and ask this new question: What is the Beatles most sexually explicit lyric?"
Unlike when we asked this question many many moons ago for Stones songs and we had a much longer list (18 choices to choose from), this isn't the case at all with the Beatles. I can only find 3 Beatle songs with such lyrics, and none of them are as dirty as what Mick Jagger wrote (he wrote pretty much all of the dirty lyric songs listed in that Stones poll held back in November of 2004). Really, using the words "sexually explicit" is almost pushing it for this question with the Beatles, since it really doesn't fit with these lyrics, even if they are about having sex. 2 of the 3 Beatle songs listed this week Paul wrote, and one of them was actually about monkeys having sex (and not people) - really! Can't recall where he was, but he saw these 2 monkeys doing it in the middle of the road one day and that's where he came up with the lyrics (a true story, too!). John wrote the only other sexually explicit lyric, and that one had a double meaning to it, as he was talking about 2 different kinds of guns for sure in his song, and yes, both kinds of guns are warm after they shoot!
To vote in this week's Beatle poll, please go here: Beatles Weekly Poll.
In last week's Beatles poll we asked: Rubber Soul vs With the Beatles, which album do you like the best?"

VS

Close voting in this one, but what can I say other than Rubber Soul is well loved indeed. To see the poll's final results, just click here: Beatles Weekly Poll – week 381. Or, you can check out the final results at: The Beatles' Albums Page, which is located at the domain's Lennon Site.
Well that does it for yet another poll post. Last week, with the 4th of July holiday smack in the middle of the week, made for one long week for me anyway. Well that, and having to deal with smoke and haze from the wildfire burning not too far away from here. But at least that's more under control now and most of the smoke is gone from where I live at least. They are still having to put up with it more so where my daughter lives, but it's even improved at her place now too, and they got the main road over the pass open again now, making getting out of this area a bit easier now. Still, we live where there is normally no air population at all, but that hasn't been the case for the last couple of weeks here thanks to these fires. But anyway, thanks for voting in our polls, and I hope you Gassers are all enjoying your summer so far, while I'm already sick of the heat and am looking forward to when the fall gets here and it cools off! Autumn can't get here soon enough!
Keno
Gasland Thread
---
Post Follow-up
---
Note: Do not hit the "Post Message" button more than once, even if it is taking a long time to post your message. Doing so may cause a double post to appear and could slow down your posting time even more.
Filter Threads/Archives
---
---
Download your free, customizable Burton Networks Message Board now!
© 1998 - 2019 by Keno Internet Services, except where otherwise noted. All rights reserved.