---
IT'S A GAS, GAS, GAS!!
MESSAGE BOARD
Return to Gasx3 Board Homepage
---
Gasland Message
---
Name: Keno
E-Mail: keno@fairpoint.net
Subject: Best guitar weaving/LIB/RSN/Solo Rockers/More
Date: Sunday, October 01, 2017
Time: 11:29:04 PM
Remote Address: 66.36.115.94
Message ID: 311631
Parent ID: 0
Thread ID: 311631

Best guitar weaving/LIB/RSN/Solo Rockers/More
Time to talk about our new weekly polls, starting off with week 949 of the Stones' poll. As we always do at this poll, we'll vote in 2 poll questions this week. The first question will ask this: On which Stones song is your favorite guitar weaving (aka interplay) performed?
This week's poll question is for sure a repeat, asked first back in 2002, and all of the choices listed this week will be the same ones listed in '02, too. So 2 weeks in a row of running back to back repeated questions, something I've never done in these polls before, but as long as you guys keep voting in record numbers in such polls, I'll cave in and do it every so often!
Rock 'n Roll guitar weaving was started by the Stones' Keith Richards and Brian Jones pretty much the first times they ever played together, it was a natural thing for them to play in that way, and in time, the best of the great guitar bands all started to do it and today most of the true solid rock bands all do it.
With the Stones, even after Brian was gone, they still played that way, perhaps not as often when Mick Taylor was there, but they still weaved often enough, and once Ron Wood showed up, weaving was a main thing in the band once again.
But which one Stones song contains the best weave ever? To make your pick on this and see the song list, just click on: Stones Weekly Poll, and when you get to this page, choose "Poll 1" to vote on this question.
The second Stones poll is where we run the Stones album VS matchups, and this week's question asks this: Let It Bleed vs The Rolling Stones, Now!, which album do you like the best?

vs

The Bleed Polls return this week, as its host LP, Let it Bleed, returns to the battle. LIB has the second best record in these matchups, at 13-1, good for second place in the Stones album standings. This week it takes on The Rolling Stones, Now!, which was the band's third U.S. LP. It sports a winning record of 8-5, which places it in tenth place in the standings.
To see the song list for each album, for Let it Bleed , click here: LIBand for The Rolling Stones, Now!, click on: TRSN
To cast your vote in this second Stones poll, just click on: Stones Weekly Poll, and when you get to this page, choose "Poll 2" to vote on this question.
At the first Stones poll last week we answered this question: What is your favorite single put out by The Stones?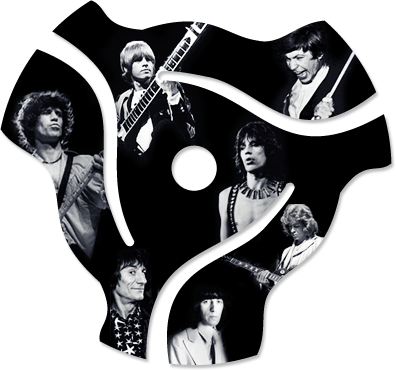 So last week for the first time in about a light year, I repeated a Stones weekly poll question. I always note how much I hate repeated questions, as I'm supposed to come up with the new question each week, even if it's hard to do that after asking new questions each week since 1999. But some of our newer voters who weren't around back in the poll's early days have been asking me both here and in emails to do just that. So that's what I did last week, going with a great question that was asked back in the very first year of the polls, and wow, what a response! Our highest Stones poll voter turnout ever, blowing away the old turnout record. So yes, a good question, even one repeated from years ago, clearly gets a lot people to vote! So I'm happy I took our newer voters advice and ran that question again, and that's why this week I'm doing it again. I mean, why not?
Anyway, 15 or 16 years' time didn't make any difference in the voting for the top single picked, as the same song that won so many years ago, won again last week, too. However there were some changes in the top 10 finish from the first time when we asked this question. But let's back up, which song was it that won both times? I bet most of you already know, even if you never seen the results from the first time we asked this question.
To check out the full results from this poll, click on here::Stones Weekly Poll - week 948, poll 1. The top 5 results will also show up at the Stones' Fans Top Picks, page 1 , just click on "Songs Only" when you get there. You will be able to compare votes there from when the poll was held in 2000, against last week's poll totals.
Looking back at last week's second Stones poll, the question was: Sticky Fingers vs Their Satanic Majesties Request, which album do you like the best?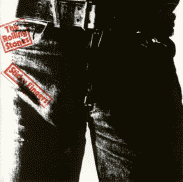 vs

Now I'm gonna repeat word for word what I wrote here last week about the Stones VS poll results, since it applies once again… "I think you all know which album won last week, guess the only question is by just how much of a landslide it won by". To find out, just click here:Stones Weekly Poll - week 948, poll 2. Plus, I'll add the results from this poll to the standings at the Stones VS Page 1, where at the top of the page you can check out the updated standings on how each album has done in these long running VS polls.
Over at the Classic Rock Poll, we enter week 589, and just like as we do at the Stones poll, we vote in 2 poll questions a week in this one too. The first poll's question this week starts up a brand new multi-week series and asks this: Of the solo artists who were in a major band/duo first, and then went solo, who had the best solo career? (Part 1 of 4)
The question pretty much totally explains itself, and there's been many artists who have done really great as a solo act after also making it big first in a band. We will vote on 78 such artists in the next 3 weeks, and then in the fourth week we will revote on the top picks from the first 3 weeks.
So this week we will choose from the first 26 artists listed, to vote in this poll, click here: Classic Rock Poll, and when you get to this page, choose "Poll 1" to vote on this question.
At the second Rock poll this week, known better as the Rock VS poll, we will vote on this question: 'Angela' by John Lennon vs 'Sweet Black Angel' by The Rolling Stones. Which song about Angela Davis is better?
Being that it's 2017 and we have so many younger fans who vote in this poll, I bet that some of you don't know who Angela Davis was/is. She is among other things, a U.S. civil rights activist, or at least was, as she's in her 70s today, and I'm not sure if she still takes part in any of that today. I haven't heard a lot about her in years, so I guess not.
But Davis really was a lot more than just that, and if you were alive back in the 1960s, you know who she was back in the day. Those on the right called her a "black terrorist", as the above poster even notes that some called her that But back in those days, yes, blacks were treated even worse than they are being treated today. It does blow me away that so many white people today are still blind to all of this. Anyway, pig Richard Nixon and his corrupt team of men were gonna send her off to prison one way or another, and in time, they did (without even convicting her of anything!), and that's what both of these songs are about.
Besides being a civil rights activist (which was really the reason why she went to prison), she was also an academic, a true scholar, a professor, leader of the U.S. Communist Party, and a feminist, and became the 3rd woman in history to be placed on the FBI's Top 10 Most Wanted list (which was flat out ridiculous, but this was during the Nixon/Hoover days of the FBI). A counterculture activist and radical in the '60s, both the Stones and John Lennon loved her for that reason.
Davis was charged as an accessory in a 1970 courtroom shooting and killings of a judge, 3 black men, and the injuring of one of the jurors and the prosecutor, after the 3 black men took over a court room in California and fled in a car with these 3 people. The shootings were one of the very first stories to be carried live on TV, as that kind of technology was just starting to be developed and used around that time. Davis had owned 2 of the guns used in the shooting, and under California law, they were able to charge her in the crime even though she wasn't there and had nothing to do with the shootings or in planning the crime. Evidence during her trial showed that she did own 2 of the guns fired, but again, she wasn't there and had nothing to do with any of it. While this was going on, and even before the trail began, Davis was held in the Women's Detention Center in California for over 2 years' time, until she was finally released from the prison in 1972 when bail was finally allowed, and after the money was then quickly raised to pay the $100,000 bail needed for her release. She was then, over 2 years later, found innocent of the charges by an all-white jury.
Again, both songs are very much the same, talking about her being placed in prison for no good reason. Both songs were released around the same time in 1972 as the trail was ongoing. The Lennon song, which appears on the LP Sometime in New York City, is actually a duet, sang with Yoko Ono, but unlike many of Ono's songs where she screams and never sings, on this one there wasn't any screaming at all, just her singing normally. The Stones song was of course, released on the Exile on Main Street LP.
To vote in this poll for the better of the 2 songs, just click on Classic Rock Poll, and when you get to this page, choose "Poll 2" to vote on this question.
In last week's first Rock poll, we asked: What album cover banned or censored because of issues other than nudity, shouldn't been banned?
was censored and turned into this:

The top pick was really the one I felt would be chosen. I mean, just how could anybody who's sane, feel that this cover should have been banned!? But it was censored indeed, and the second cover you see above was how it was sold for several years after the fact. IMO, this banishment/censorship is even worse than the one we picked 2 weeks ago that showed the naked baby on the cover.
To see the full, final results from this poll, just click here: Classic Rock Poll 1, week 588. Or check out the top pick at the Top 10 Rock Page 14.
In last week's VS Rock poll, we answered this question: George Harrison's sitar on Norwegian Wood (This Bird Has Flown) vs Brian Jones' sitar on 'Paint It Black', which sitar sounds better?
Close voting in this one, and Brian's Jones' sitar was the top pick chosen by fans. To see by how much, just click here: Rock Poll 2, week 588 You can also check out the final results at the VS Classic poll results page 2, at the Classic Rock site, by clicking here: VS Page 2, List Page 10.
Like we always do, we close out this poll post with the Beatles poll, where we enter week 342 and ask this question: Magical Mystery Tour vs With the Beatles, which album do you like the best?

vs
Week 7 of "the Mystical and Magical Polls", featuring the Beatles 1967 Magical Mystery Tour album. This week MMT takes on take on the Fabs second UK LP, With the Beatles, released in November of 1963.
To see the song list for each album, for Magical Mystery Tour, click on: MMT, and for With the Beatles, click here: WTB
To vote in this poll, please go here: Beatles Weekly Poll.
In last week's Beatles poll we asked: Magical Mystery Tour vs A Hard Day's Night, which album do you like the best?

vs

Very close voting all week long in this one, with the lead changing hands several times during the week. To see which LP came put on top, just click here: Beatles Weekly Poll – week 341. Or, you can check out the Beatles current album VS standings and past matchups at the: Beatles Albums page , which is located at the domain's Lennon Site.
I've noted this before, and will again now… On average, most of you who read my weekly poll post – never vote in any of the polls; and even as the poll numbers grow nicely each week, it would be great to see more of you taking part. After all, if you read all the way down to here, you must have some interest in these polls, right? So why not join the rest of us and have a say in how these polls turn out by voting right now? It's fun, free, and easy to do, and takes only seconds to cast your vote! So please – vote!
As usual, a big "thank you" to those of you who do vote each week! Keno
Gasland Thread
---
Post Follow-up
---
Note: Do not hit the "Post Message" button more than once, even if it is taking a long time to post your message. Doing so may cause a double post to appear and could slow down your posting time even more.
Filter Threads/Archives
---
---
Download your free, customizable Burton Networks Message Board now!
© 1998 - 2018 by Keno Internet Services, except where otherwise noted. All rights reserved.